← BLOG
The Making Of 5 Niseko Stories

5 Niseko Stories is a series of unique adventures in the Niseko backcountry and features a group of world class skiers and snowboarders. The film was driven by Niseko-based cinematographer Shane Peel from My House Pictures. Shane is used to telling other people's stories but, this time, it's his turn to be in the spotlight. Here's an insight into what it's like to work morning and night, bringing the magic of Niseko to both the big and digital screens.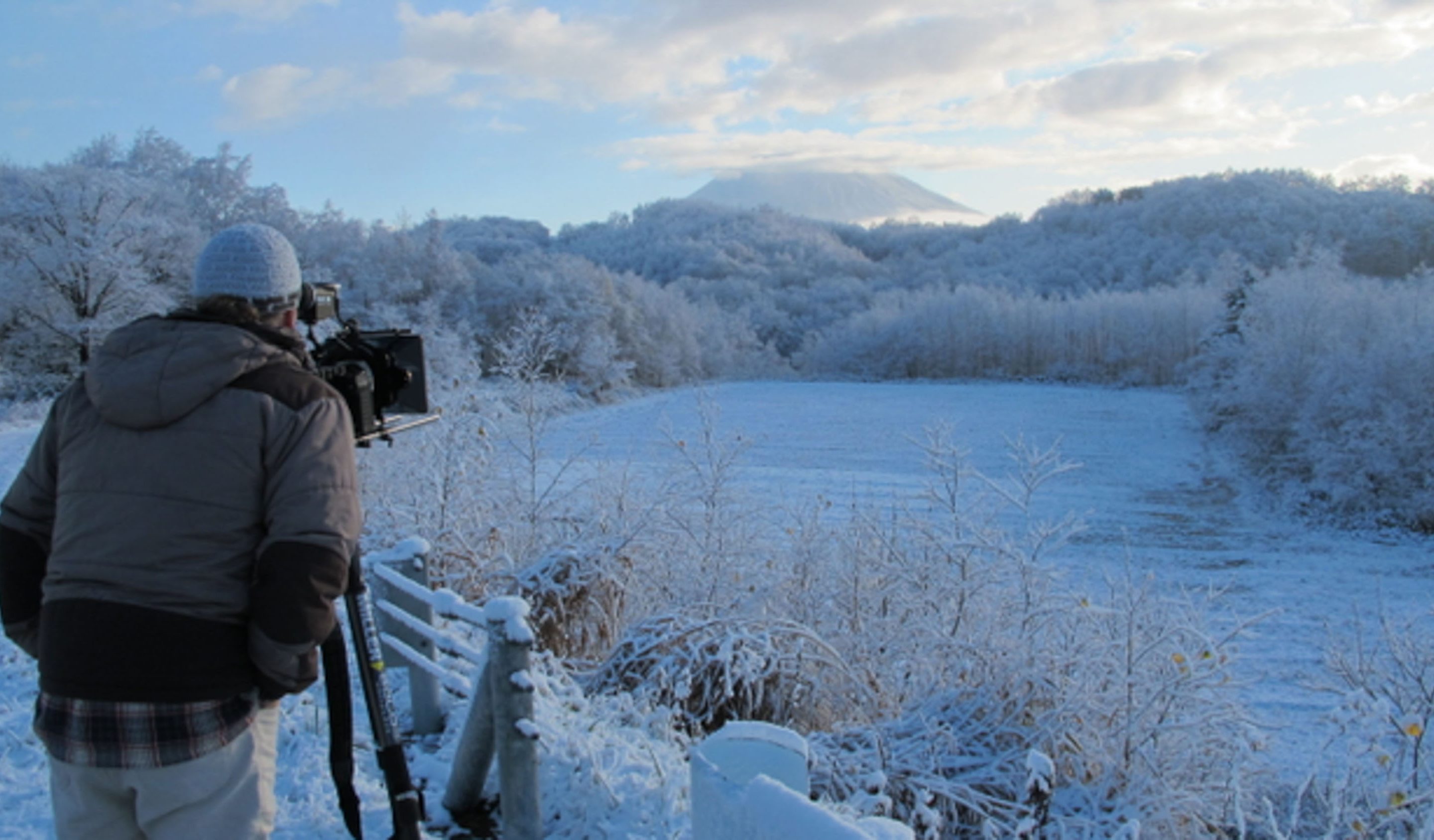 OYUKI: What brought you to Niseko?
SHANE: After a really good powder day at Mt Hotham in Victoria when I first started to snowboard my girlfriend and I asked around the pub about where we could find snow like that on a regular basis. Almost in unison the word "Japan" was shouted. That was '99 and we never rode Hotham again. We have been in Niseko every winter since without fail.
O: Have you always worked in film?
S: I've had a stills camera in my hand or around my neck since almost as far back as I can remember and have been published in countless international surfing publications, had covers on hundreds and shot commercially in most genres so I guess I'm a photographer first. Career wise I have been involved in a really broad gamut of things outside photography from cleaning toilets to running marketing departments of global brands, right through to developing a luxury surfing resort on a tropical island.
As part of an agreement I signed during the sale of part of our surfing resort I was restricted from being involved in most business activities but film making was not included. I put it all on the line and moved to Niseko full time and made "Snowsurf," which went on to be last winter's best selling snow film in Japan.

O: What do you enjoy most about what you do?
S: I can remember for years Taro Tamai (of Gentemstick) telling me that just being in the mountains and hiking in the Shiracaba groves and going to places you can't go except in winter was the best part about the snow and for years I thought he was tripping but, in the end, that's what I love about shooting in Niseko.
In life there's nothing you can take with you other than the experiences that you have. Not money, not cars, not giant houses, no material things. So to do what I do and to see the things I see every single day is outrageously epic. What's not to enjoy?
O: You scripted, shot, directed and edited 5 Niseko Stories. How hard is it to wear all these hats and still produce something of such amazing quality?
S: I guess I am a kind of utility player who can have a tilt at just about anything and there was no other way really to do what we did with what we had at hand.
Scripting wise I could lean on the experience I gained editing surfing magazines. From a cinematography point (my strongest skill) I had a clear vision of the dreamy, misty snow forest feel that is Niseko, and after 17 winters it's a feel as much as a look.
Direction wise I let the riders drive the action sequences and just tried to capture it as I felt suited their style. For instance Nat Segal is this rad, powerful full throttle skier whereas Yohei Sasaki is this quirky neat put-it-all-out-there-for-honour rider. Boen Ferguson is a reserved but super skilled and articulate skier torn between photography and riding and Toshiya Kasuga is a flowy stylish pow demon in an almost snowsurf way with a twist of skate. He is basically part of the forests here!

The character building sequences were a colab with (OYUKI founder) Matt and (OYUKI head of product) Em where we wanted to show the part of the riders that you normally don't see, especially the locals. I think if you watch Yohei Sasaki's intro you can learn a lot about how connected to the mountains the local people are.
As far as editing goes it's like the part where you get to ice the cake and, with the AMAZING music we were able to access, that process was the best bit as things went from raw ingredients to the finished product.
O: What was it like working with the athletes who feature in the film?
S: Good question! Making a film is a really collaborative affair and there is a huge amount of trust involved on everyone's part. The riders have to share your vision and more importantly you have to share theirs. Everyone from the sponsors to the riders in this film showed up and engaged with the production process.
O: How hard is it shooting in a place like Niseko?
S: It's super hard but that's the best bit. It's like catching a wave at a really heavy reef or dropping a super tech line. Prep is everything and you don't score every time but when you do, it tastes sweet.
Operating the equipment in heavy snow is a battle but it's a fun battle and sometimes when it takes 20 minutes to change a lens 'cause it's howling wind and driving snow, you just have to stop and have a giggle about it. Every now and then you nail a shot and you know it, the rider knows it and there's a huge high, especially if it was a big battle to get it.

O: The editing process must be very difficult, especially when (we imagine) you had a lot of great action to choose from. How do you break it all down and decide what actually makes it into the movie?
S: It's a really hard process. When you shoot the footage you have an emotional attachment to it, especially if you worked really hard for a certain shot. If you have to ditch it or cut it up it's much harder than say a shot you nailed from the road while sipping coffee from a thermos! Then there's the heart-breakers where a shot is "almost perfect" and you try everything to include it but it just never quite fits. Being honest as an editor is tough and saying no is the hardest part.
O: Will you be doing more projects like this? What's on the horizon?
S: Yes 100%. 5 Niseko Stories was a pilot of sorts for a much, much more ambitious project called "Beneath The Volcano" that is in pre production right now. There is a much bigger story in Hokkaido and specifically Niseko that incorporates all the seasons and we are really hoping we get the chance to tell it.
O: And finally, what's the best thing about living in Niseko?
S: The people. Your car won't be stolen, if you lose your wallet it will be returned, if you're lost, somebody will help. Everyone is honest and there's an underlying vibe of "gosh we are so lucky to live here" that filters through everything that we should all work hard to preserve.