← BLOG
Jackson Wells in the Land of the Rising Sun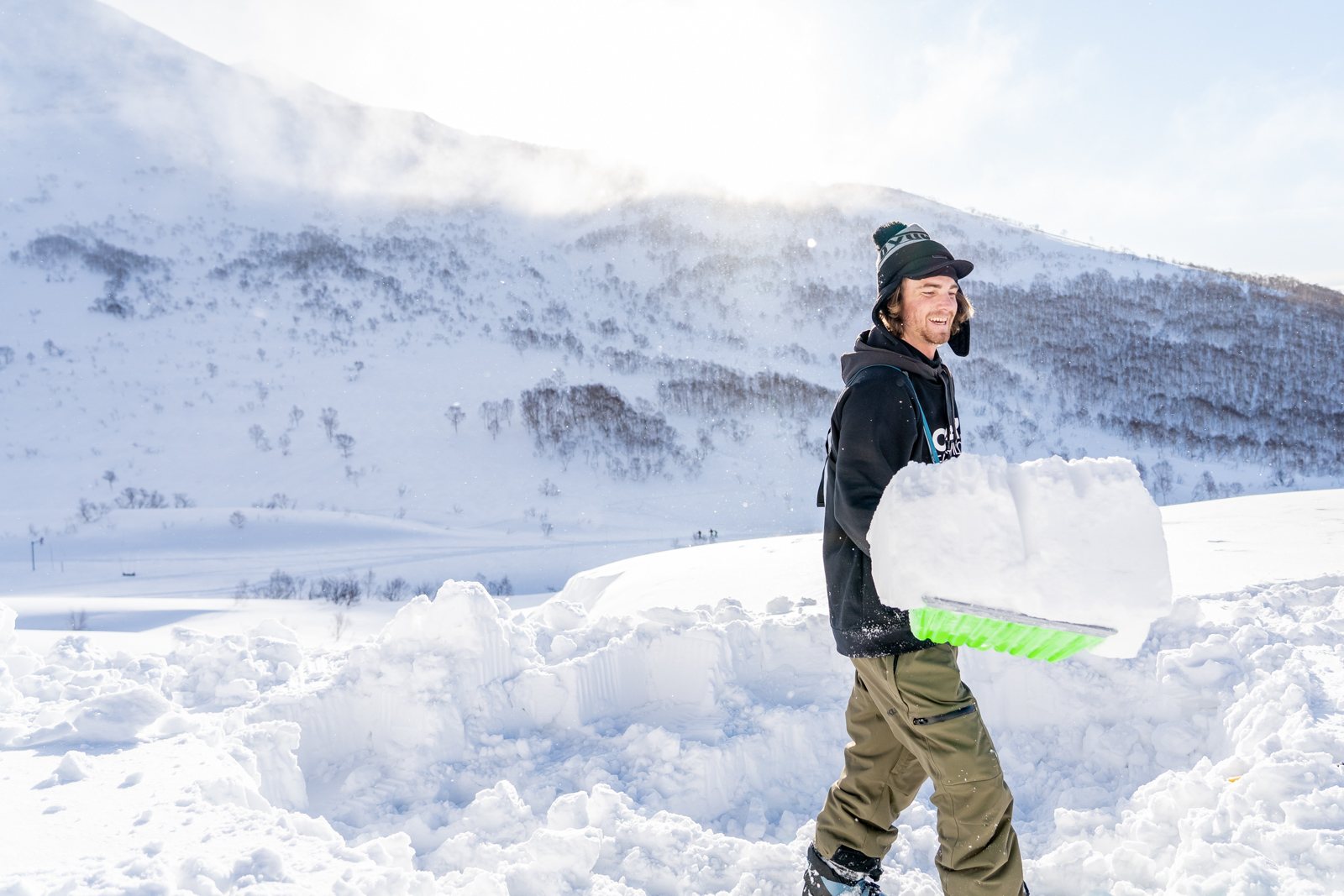 OYUKI: You were lucky enough to spent a month in Hokkaido over the 2019/2020 season.
What were the missions like – were you at resorts or in the backcountry? Which did you prefer?
Jackson: I spent the first part of the trip mostly on the resorts around Niseko, there was so much snow that there is plenty for the numbers of people up there. Brock, Red, Malachi and I went on a week long trip just driving and finding stuff on the side of the road, that was the funnest to me because there wasn't anyone around and we had the Japanese legend Tsutomu showing us some cool spots.
OYUKI: Did you smash a lot of pow?
Jackson: Smashed so much pow it's not even funny!
OYUKI: Were there any unique challenges that Japan's snowy environment caused for filming?
Jackson: I didn't know how much I could trust the snow, you never know what might be under that stuff.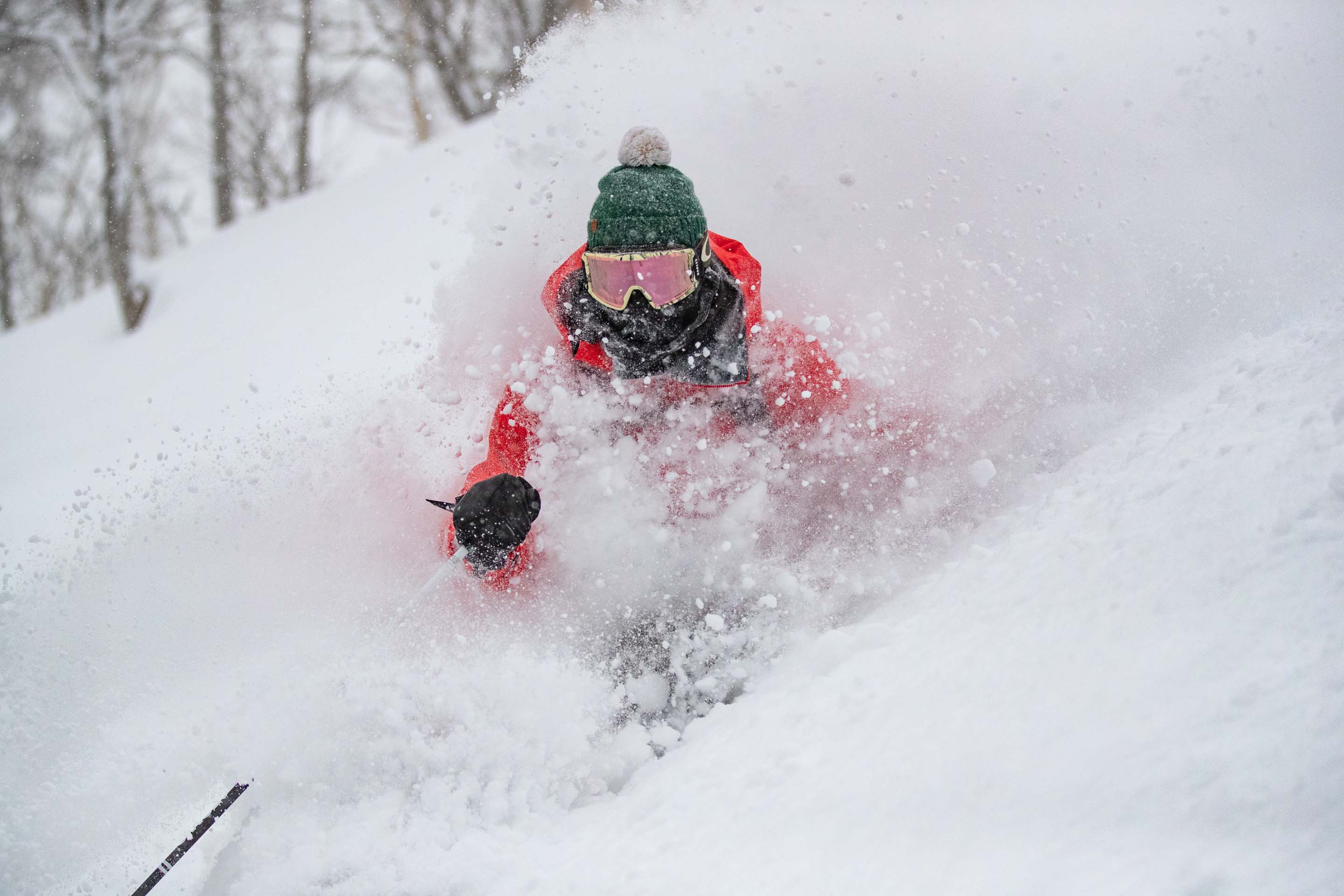 OYUKI: Food – what were your favorites?
Jackson: I'm a biiiiiig ramen guy! Also I went to Lawsons (a Japanese brand of convenience store) almost everyday. I more or less lived off their fried chicken and pancakes.
OYUKI: You were so stoked on the kei cars of Japan that when you got home you brought a Pajero JR. What's under the hood? How's the performance in the hills around your hometown of Wanaka, New Zealand?
Jackson: Oh yeah baby, I'm packing a 1.1 liter ZRii, and it's named the Hog. The Hog eats anything in its path so if you're in front of me on the Cardrona road, better move over unless you want to be consumed!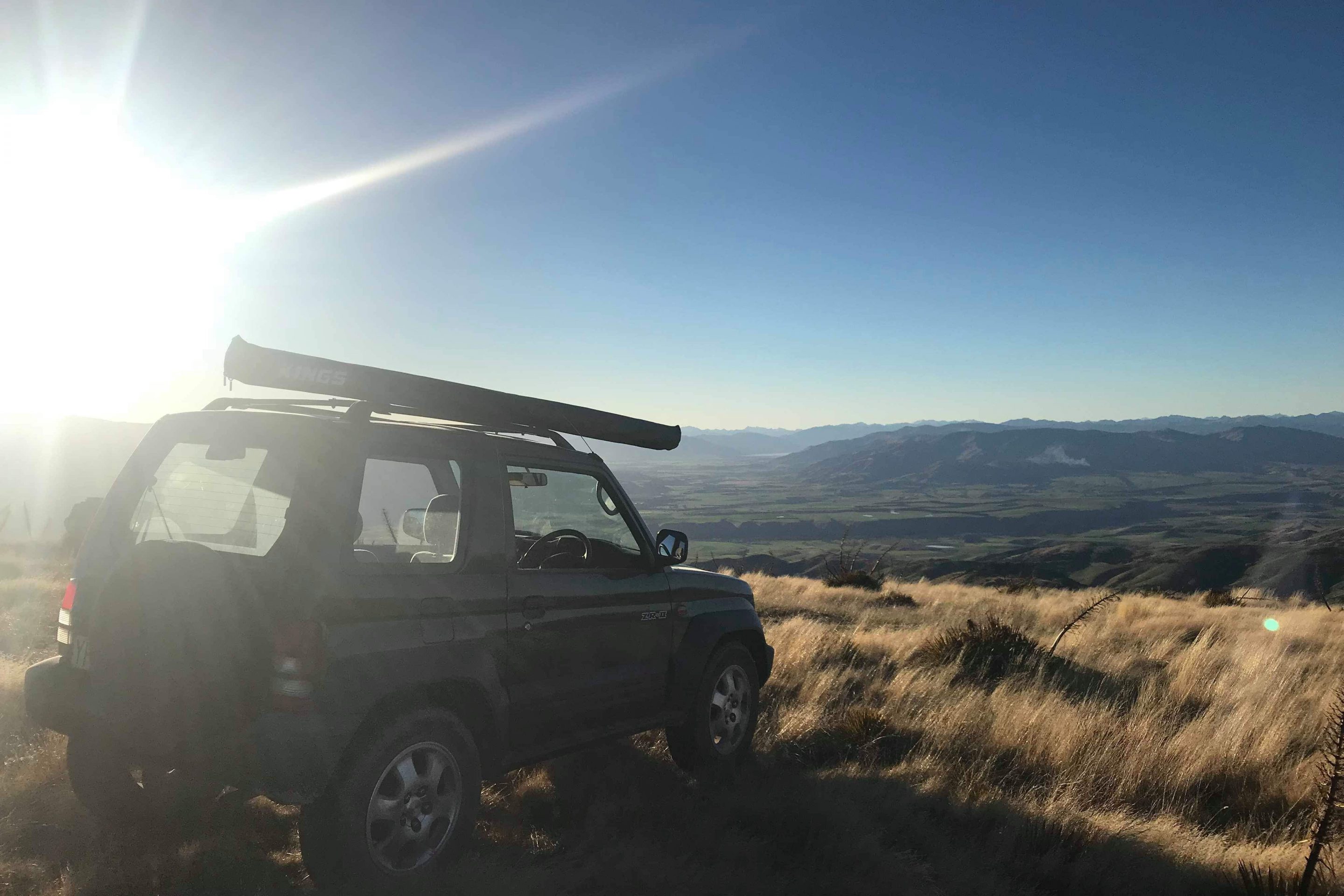 OYUKI: How were the conditions, did we keep you warm?
Jackson: I went over there with no ski socks and no gloves, luckily OYUKI is the best and gave me plenty of Sumo Socks and some fresh Sencho Mitts – I would be riddled with frostbite without them.
OYUKI: Are you a gloves or a mitts man? Which were your favorite mitts to wear on the trip?
Jackson: I'm strictly a mitts guy, always have been. I might have to try out some of the new Yotei GTX gloves though, those are dope with the long cuff.
OYUKI: Did you test any new/upcoming products while you were here?
Jackson: We got to test the whole new OYUKI range over there, it was sick. They have super nice new hats and a new hooded balaclava which was perfect for powder. I got to wear these new spring mitts called the Haru Glove which has the new GORE-TEX Infinium™, they were perfect for me because I get really warm hands while skiing.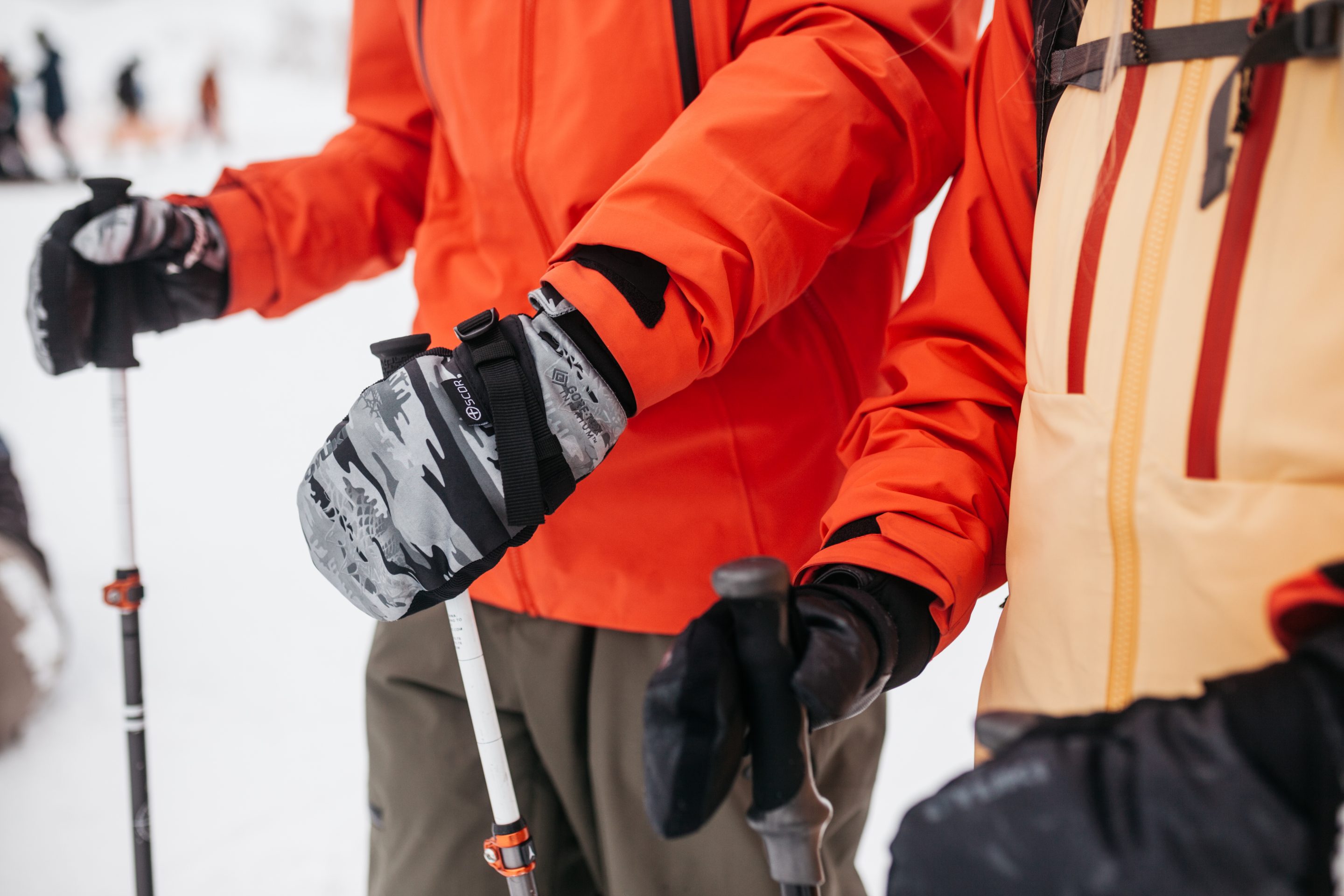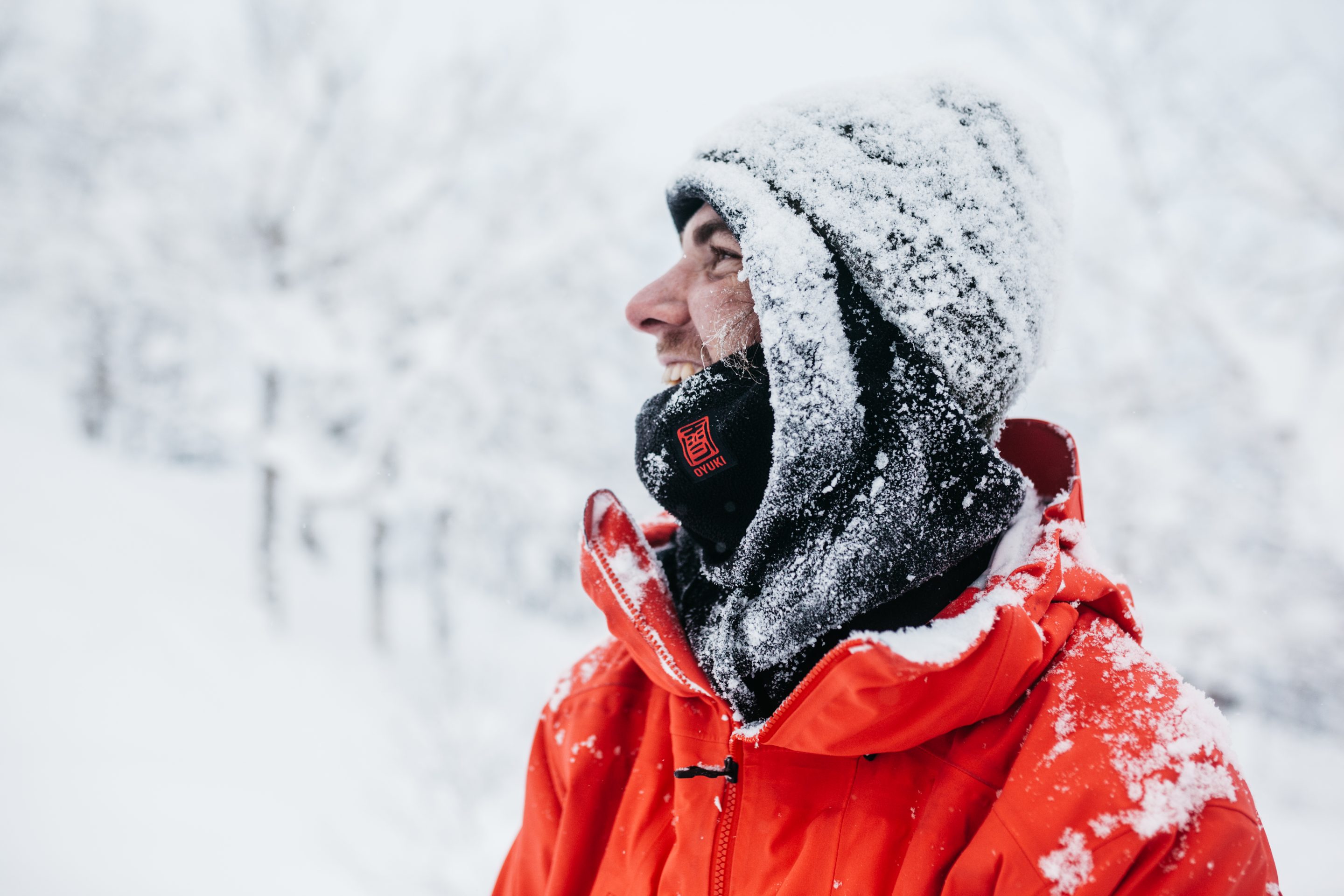 OYUKI: Japan is a world away from the big air jumps and competition skiing that the skiing world knows you for, but do you see yourself returning to the land of the rising sun any time soon?
Jackson: It was such a change from what I've been doing for the past 8 years. I'll definitely be back as soon as possible, but I'm really keen to get back into some competitions as well, best of both worlds I reckon.
OYUKI: Check out Jackson's edit from his trip: 結婚してください – Kekkon shite kudasai.