← BLOG
OYUKI X OFFSHORE SNOW SHAPES. A CO-LAB MADE IN POWDER HEAVEN.
OYUKI and Offshore Snow Shapes' shared passion and long – running friendship has culminated in a joint project, the OYUKI X OFSR co-lab snowboard.
COMMON INTERESTS
Niseko has a habit of attracting people. The appeal of fourteen meters of snow per season is obvious, but Niseko is much more than just endless pow days. For many it's a community, a work space and a place of inspiration. This is something OYUKI and local snowboard brand Offshore Snow Shapes have in common, a love for Niseko that goes so deep both brands decided to call the area home.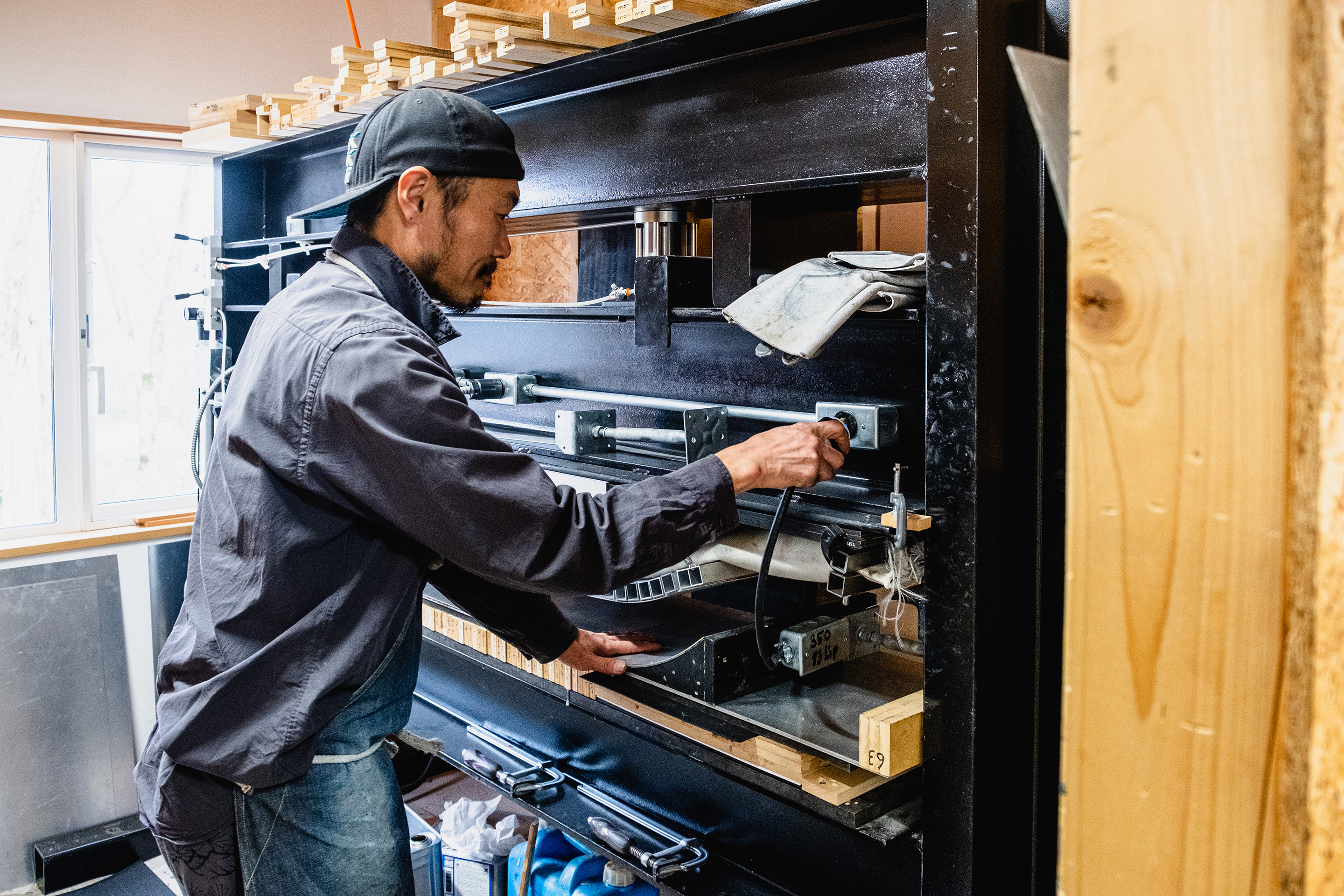 BOARD STORY
Offshore's factory is located in Moiwa, a small resort in the Niseko area known for consistent powder and very little traffic. The resort is used by both brands as a testing ground for their products.
According to Josh Monin, Offshore's Founder and Co – Owner / Operator …
"OYUKI was an obvious choice for this project because we share so many similarities as companies. The founder of OYUKI, Matt, is a good friend from our early days in Niseko and we are both Australians trying to make it in the land of rising snow. Our brands align in many ways, including the fact we both put products and service first. Most importantly, however, we just love riding powder. I know if I didn't have Offshore, and Matt didn't have OYUKI, we would both still be in Niseko riding pow together. Powder first, business second, always."
The board's graphics were provided by OYUKI, taken from a pattern used in one of our earlier ranges that we loved so much we felt it deserved some more time in the spotlight. The design is an ode to Japan's famous kabuki-style warriors.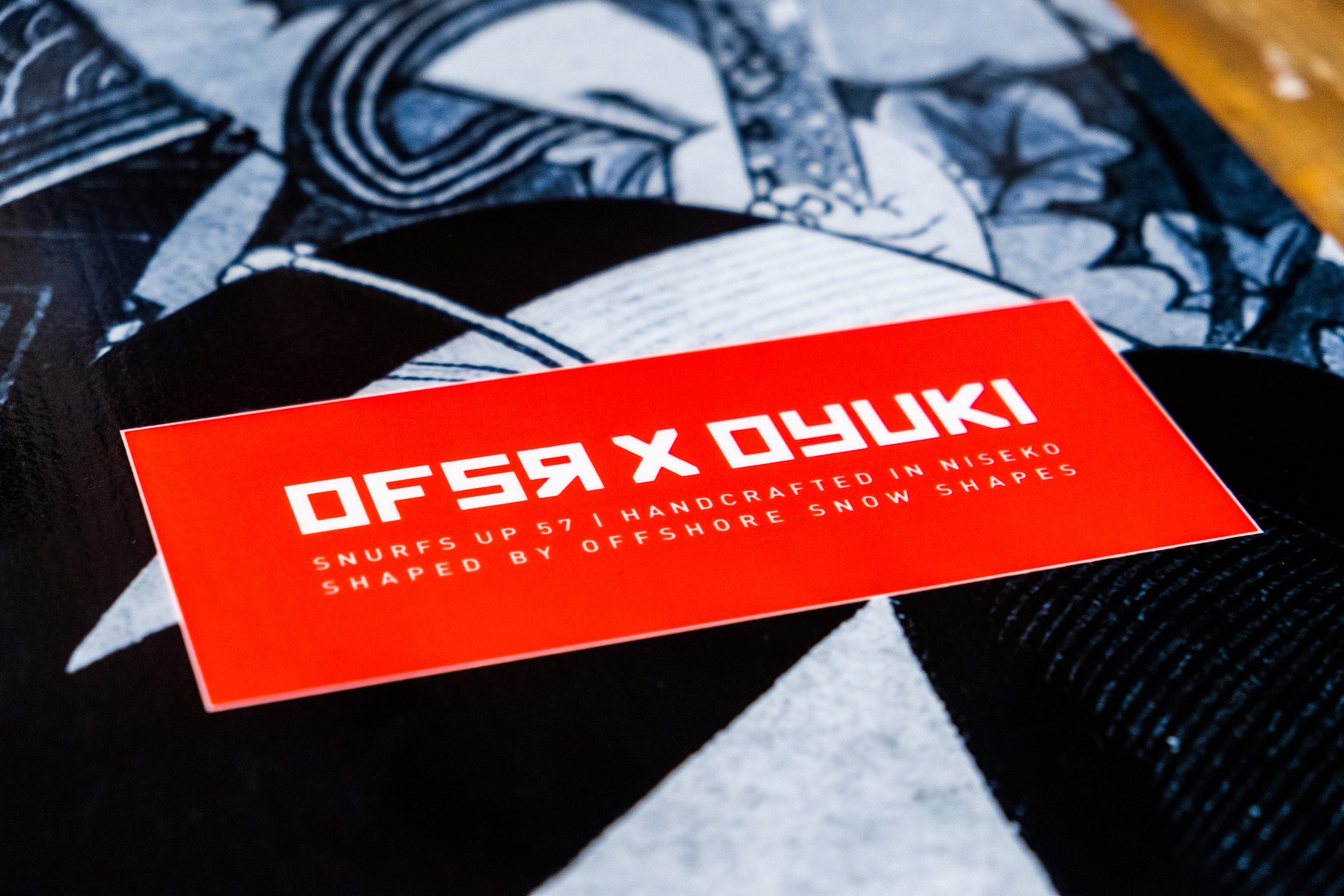 SMASH POW IN HANDCRAFTED STYLE
The OYUKI X OFSR board was handcrafted by local shaper Yama-san and is based on The Snurfs Up, the first model Josh designed in the OFSR quiver. His dream was to create a board with the high-performance characteristics of an all mountain/twin board while also being tailored for powder. A hard balance to find. As a result, The Snurfs Up has a slightly wider nose than a standard all mountain board, giving it extra float, then it tapers through to a narrower "pin" shaped tail, allowing the rear to sink and create a looser feeling in the back half. This outline, coupled with a healthy side cut, gives the board a very nimble feeling, perfect for slashing around the resort, quick turns in trees and plenty of float on bottomless powder days. Josh also likes to keep the inserts fairly centred on all his powder shapes, which helps give them a regular feeling on firmer snow.
Josh never wanted to emulate other powder shapes because there are already a lot of companies making traditional powder boards. He wanted the OFSR shapes to be original and found the best way to achieve this was to create a high performance feel and not sacrifice design elements purely to make riding powder easier.
All OFSR's boards are made in their factory at the base of Moiwa resort, where the company makes no compromises regarding both the materials and processes to make the boards. This is a similar ethos to ours at OYUKI, where we strive to create accessories that will keep riders on the mountain longer with no exceptions when it comes to quality.
Every OFSR board is a functional piece of art, made for riding powder, not just to be hung on the wall. Like his other boards, Josh wishes for each OYUKI X OFSR board to be ridden and enjoyed then, once it's served its purpose, given pride of place in the pool room.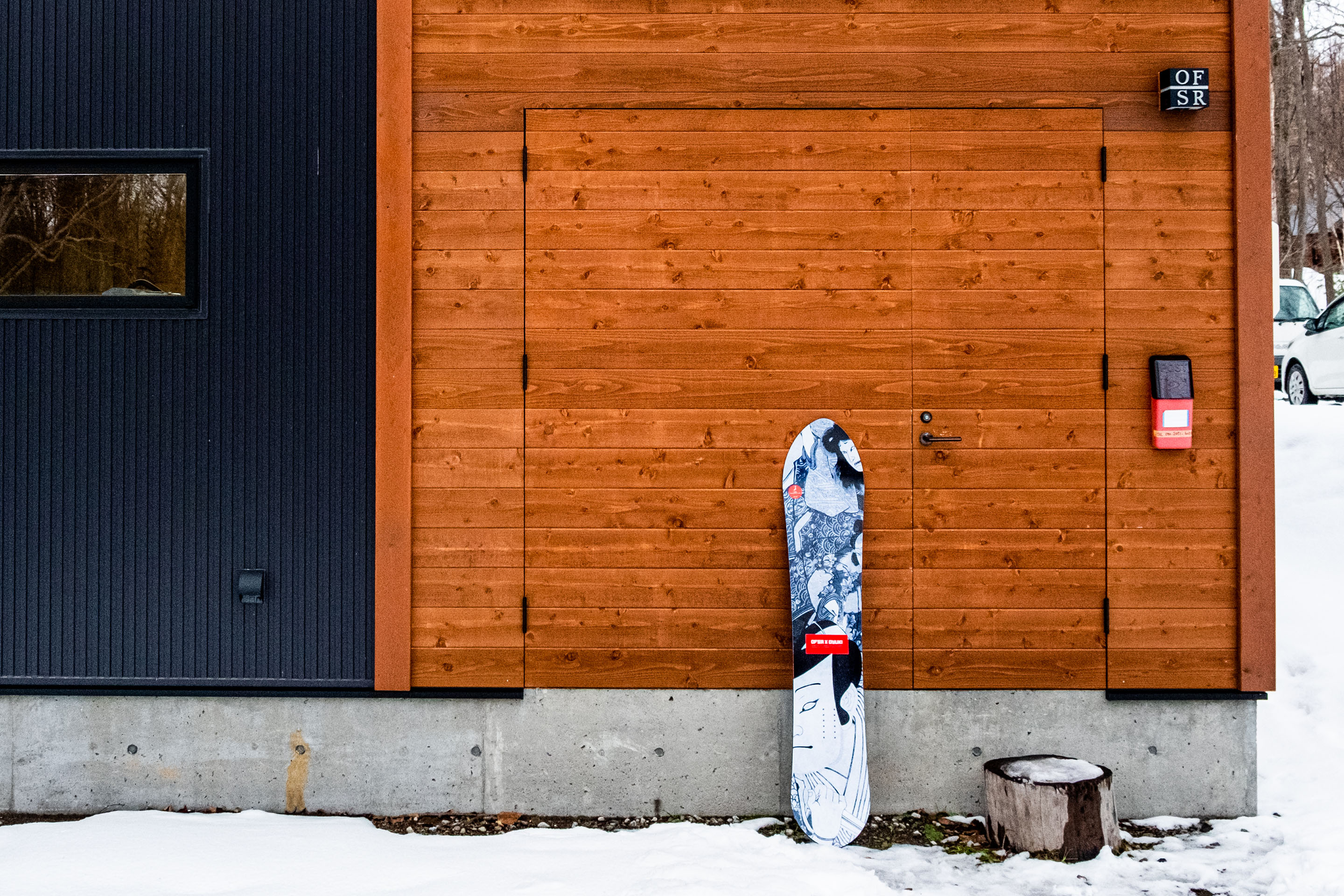 WANT ONE?
This is a one off, limited edition board. In fact, only ten exist in the world. Each board has been individually numbered. Currently they are only available through Rhythm in Niseko however keep an eye on our social pages as we will be giving one away this winter!