← BLOG
BASIC INSTINCT: Which OYUKI Baselayers Suit You Best?
When you're getting ready for a backcountry mission every piece of your kit matters, from the inside out. OYUKI has developed its range of base and midlayers with adventures in mind, making sure every kind of rider will be kept warm, dry and on the mountain longer. Keep reading to find out which type of baselayer suits you best…
MENS AND WOMENS MERINO BASELAYERS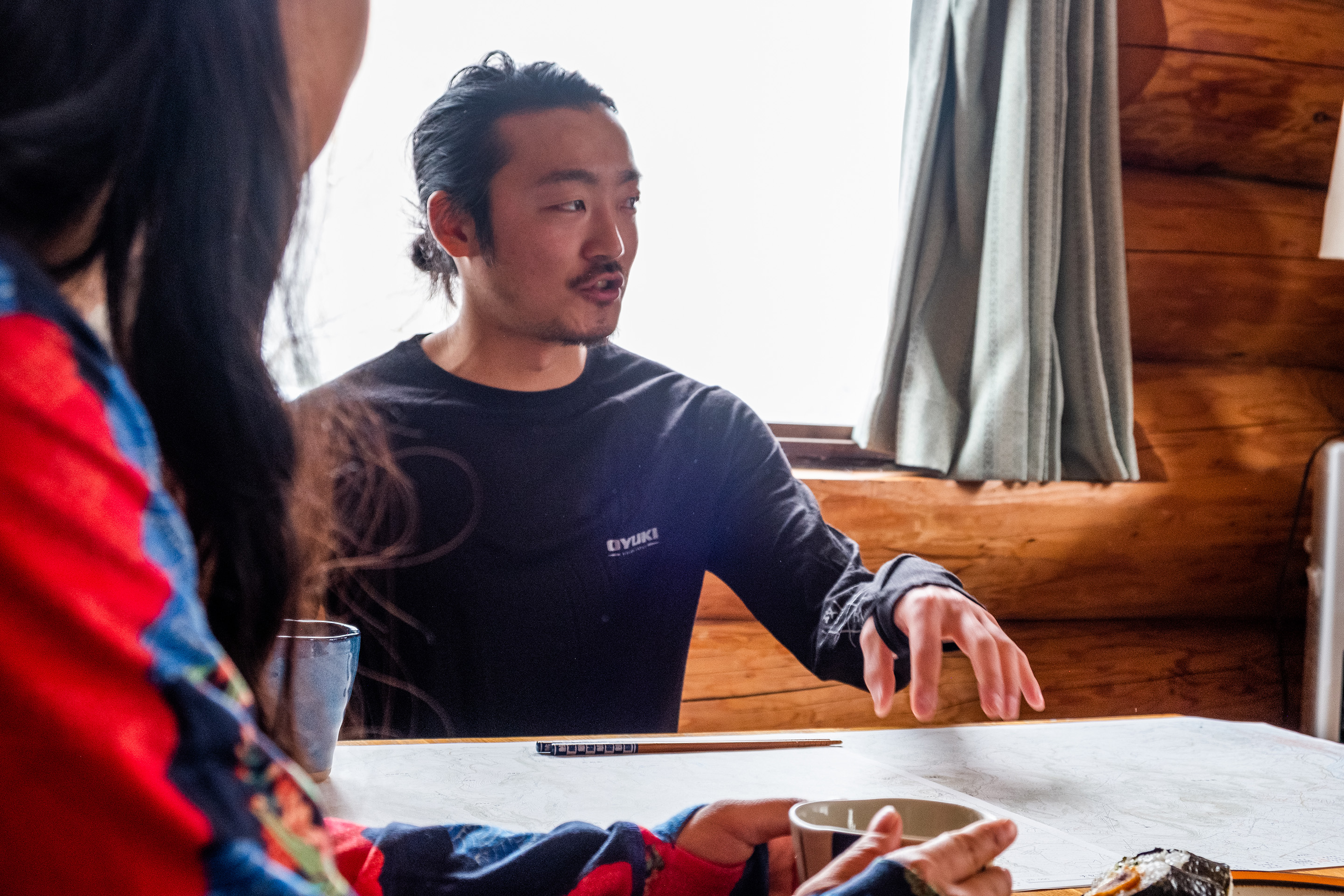 Merino wool has been tested time and time again by nature, and the results always come back the same. This fibre has the natural ability to regulate temperatures by offering breathability and moisture wicking capabilities. It's also antimicrobial, soft to touch, easy to wash, quick drying and durable. OYUKI chose to use Woolmark approved 100% Australian merino wool for our mens and womens baselayers because Australian sheep withstand some of the harshest climates in the world. If it's good enough for them, it's definitely good enough for us.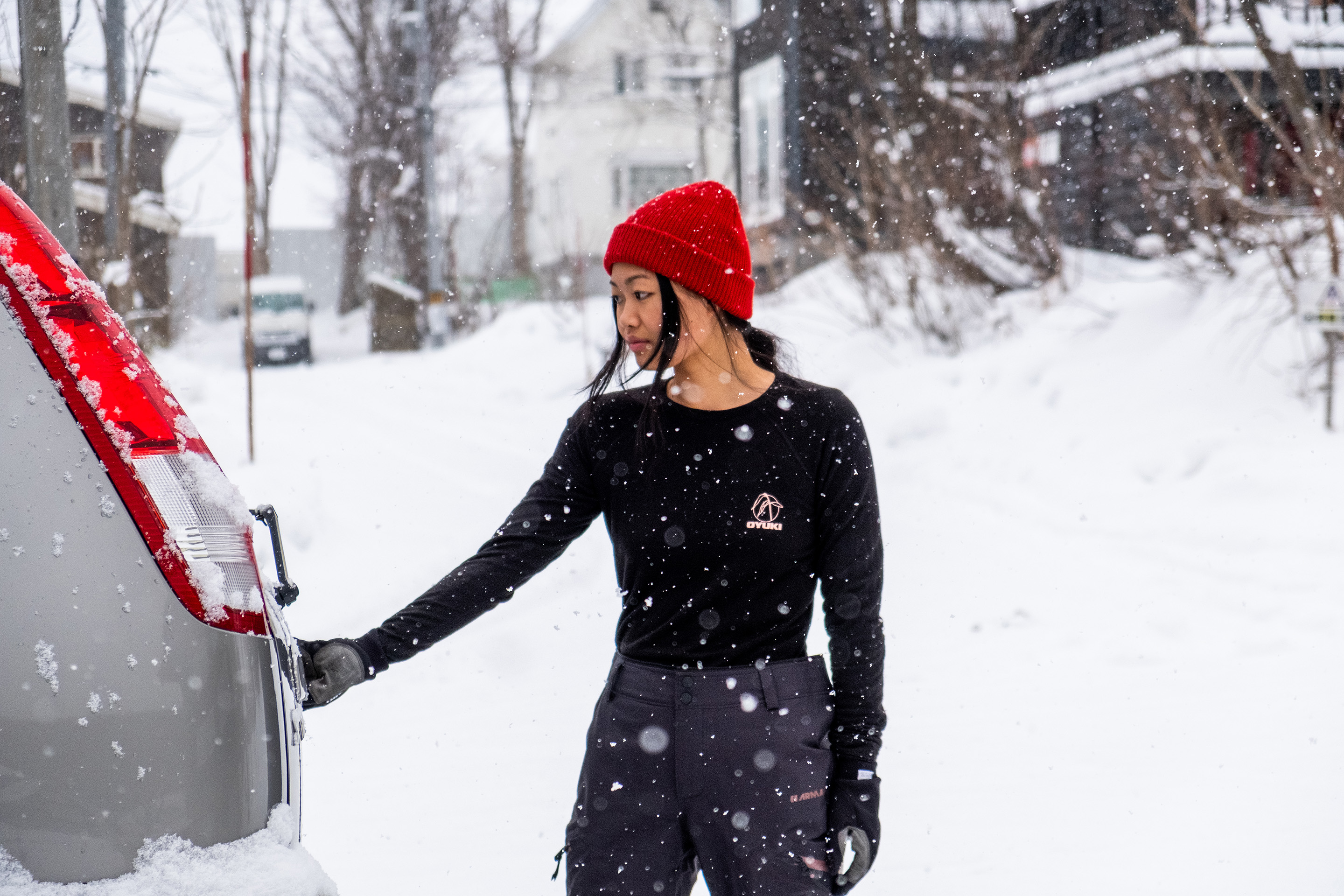 MENS AND WOMENS MERINO MIDLAYERS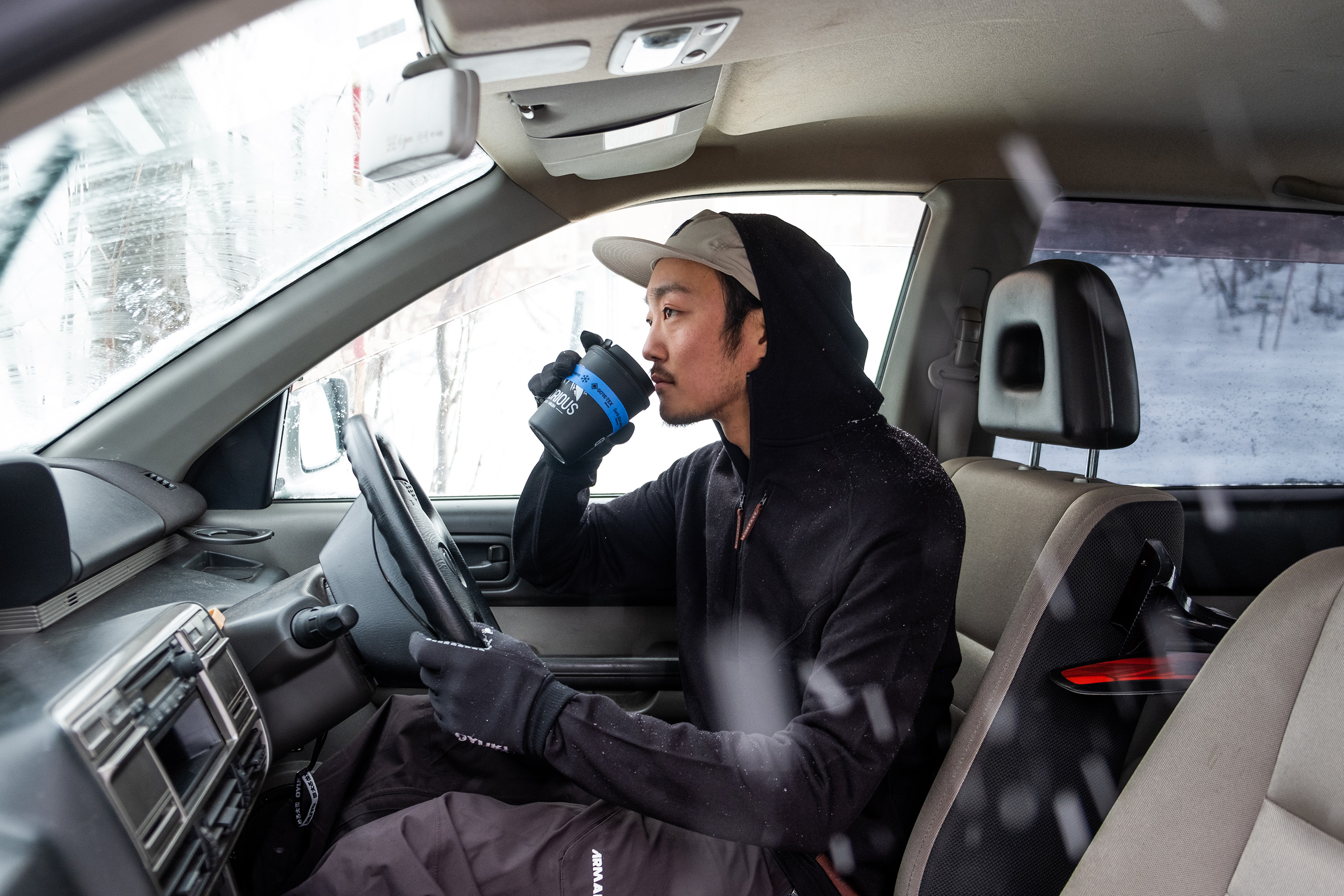 When it comes to dressing effectively for skiing and snowboarding, layering is key. This allows you to strip off when you're hot and layer-up when you're cold. We always recommend combining a baselayer and midlayer underneath a wind and waterproof jacket for optimal comfort on the mountain. Our mens and womens midlayers are made of 100% Woolmark approved Australian merino wool so you can double up against the cold.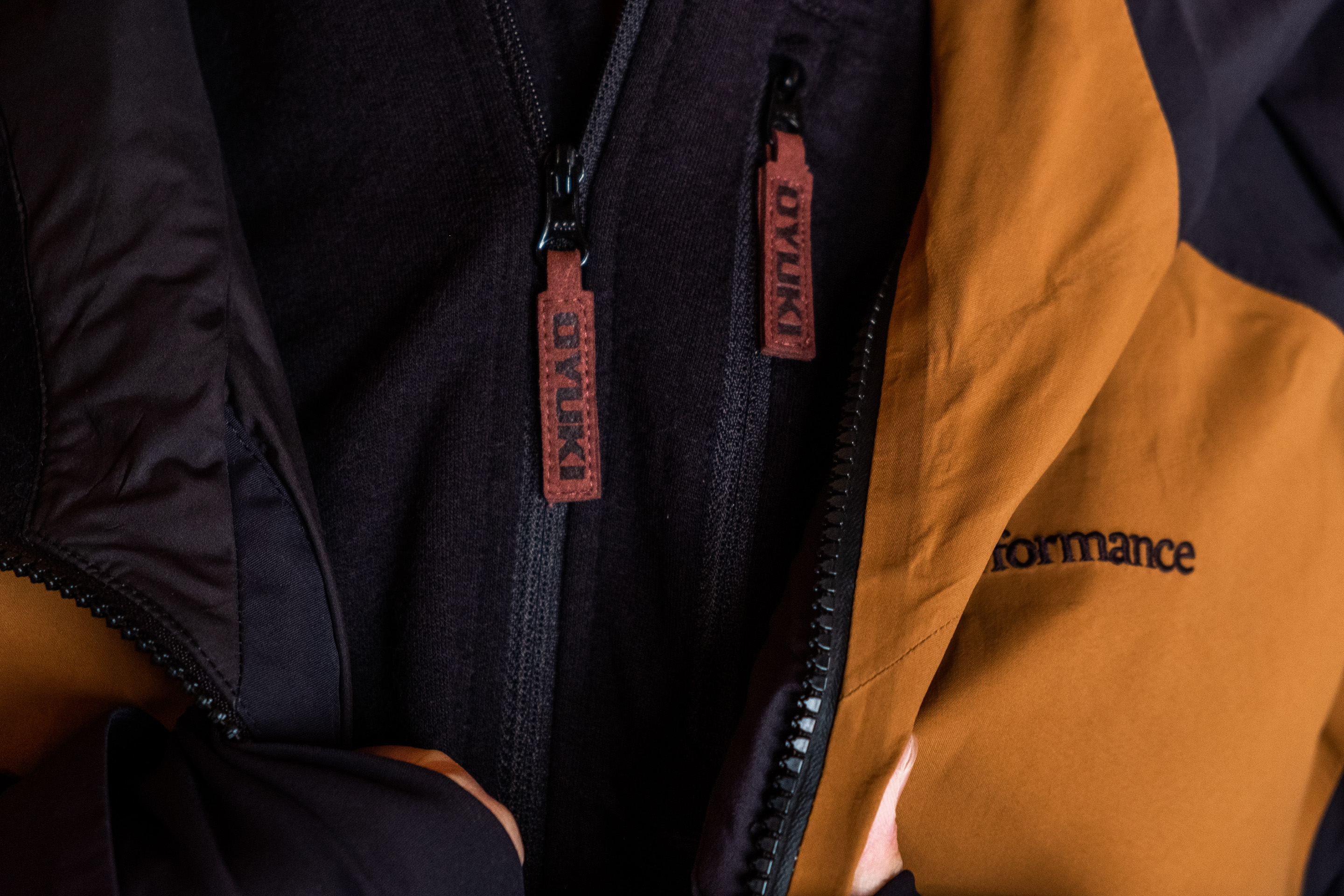 MENS AND WOMENS HITATECH™ BASELAYERS
This OYUKI tested and developed fabric is the perfect alternative to merino wool, offering similar properties plus the advantage of agion® antimicrobial technology. agion®'s antimicrobial treatment is designed to release anti-stink components when conditions for bacteria growth are present, for example when you are sweating up or down a mountain. Hitatech™ baselayers regulate temperatures while being super comfortable thanks to a four-way stretch material and also pack down small for easy transport.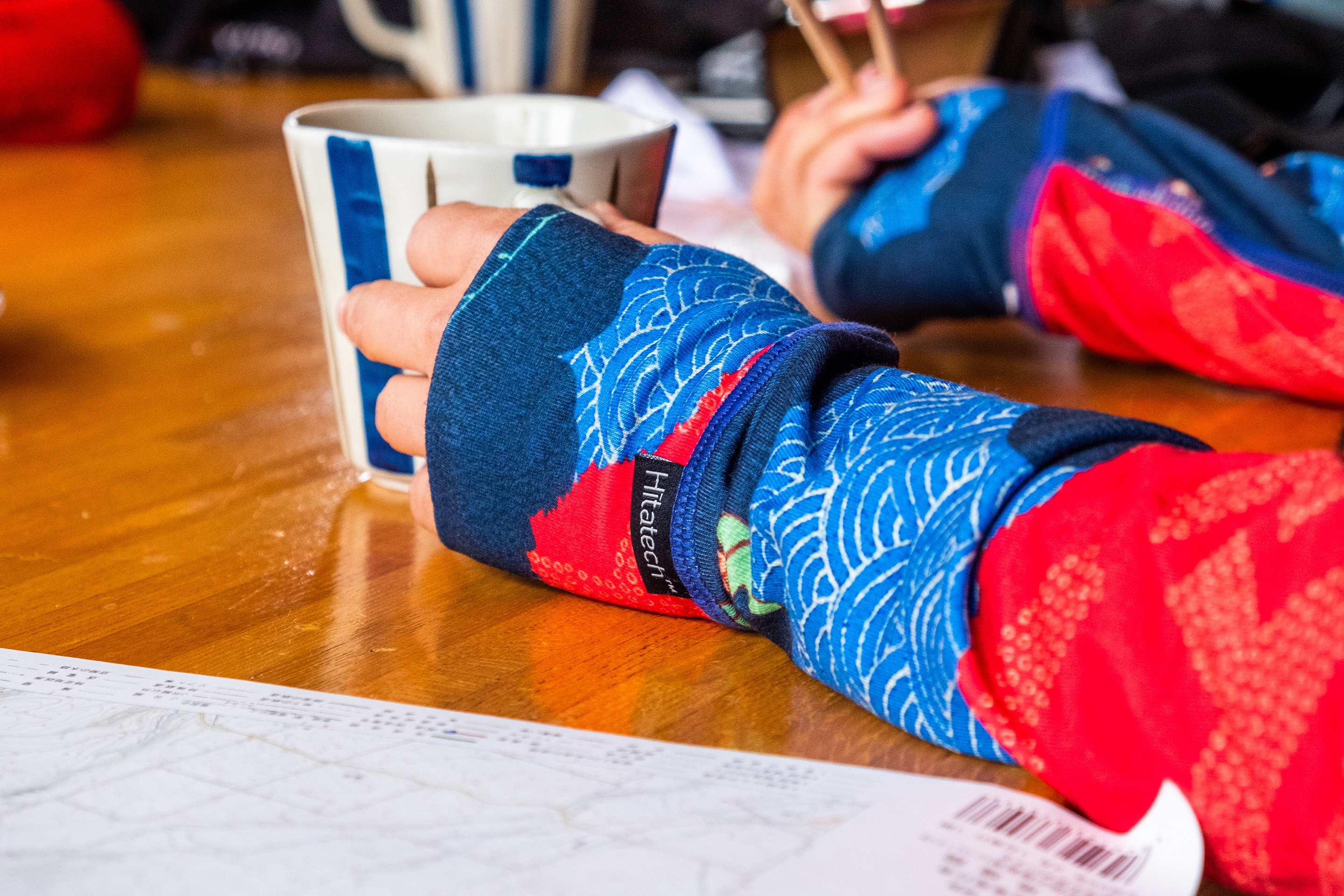 Our HITATECH™ baselayers offer a relaxed, comfortable fit and come in a range of Japanese inspired prints making them perfect for  both on and off-mountain wear. Check out our range for both men and women.
MENS AND WOMENS ¾ PANTS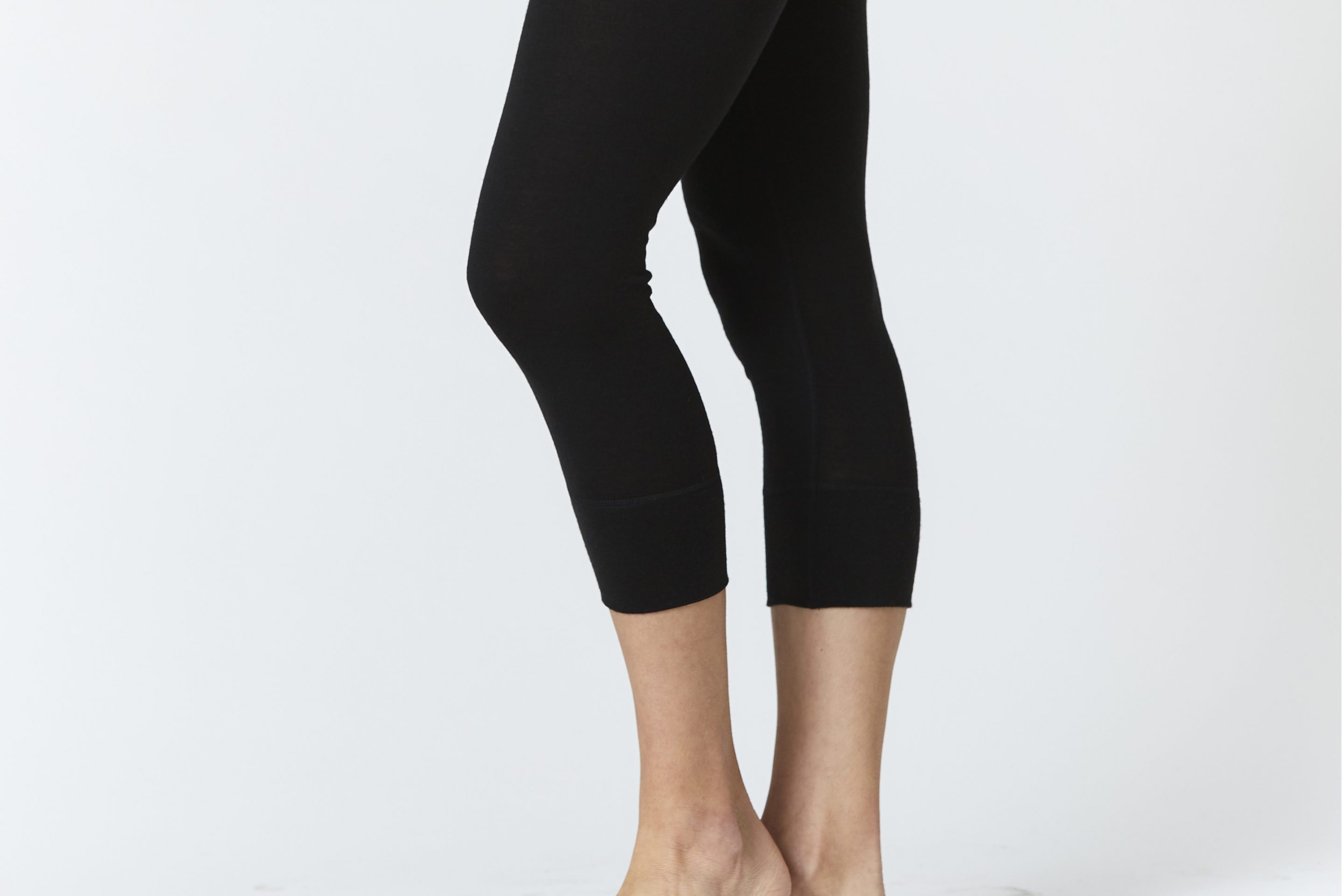 These ¾ pants have been designed to integrate perfectly with ski or snowboard boots and socks, guaranteeing an extra level of comfort by eliminating excess material inside the boot, which can lead to rubbing, cramping and cold feet. They are available in both mens and womens sizes.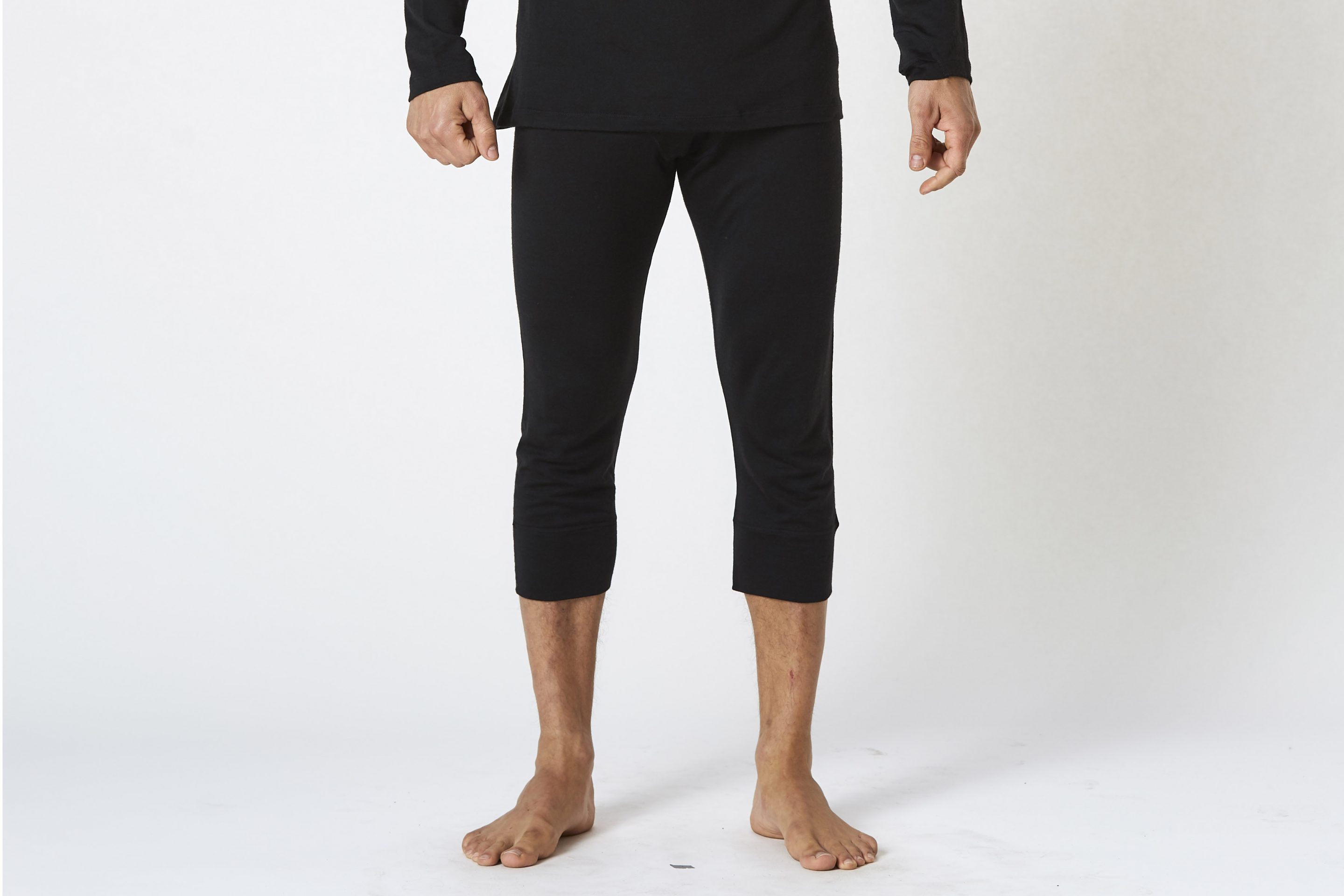 KIDS HITATECH™ RANGE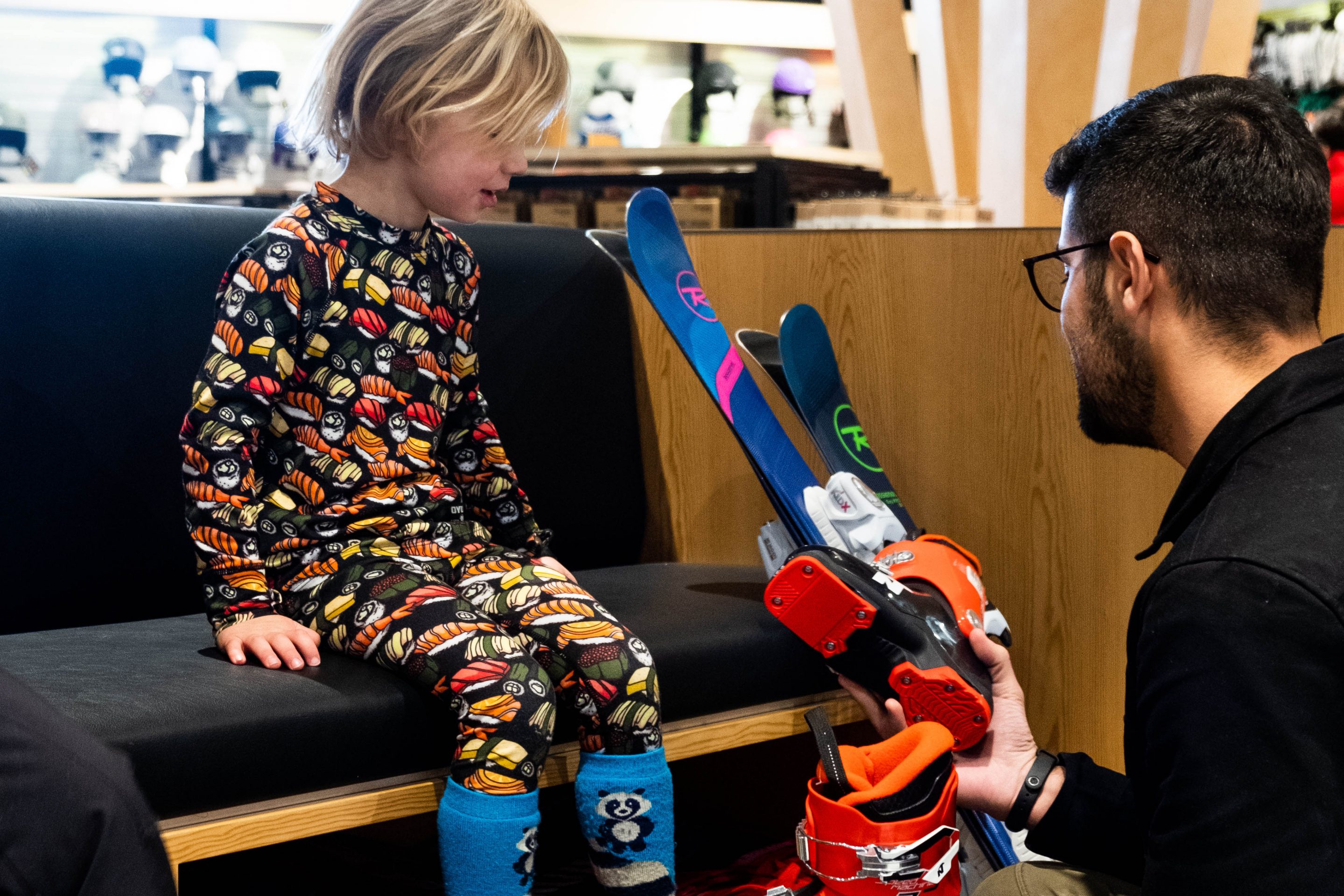 Kids ski hard and play hard! We've developed our kids range to reflect how much grommets love the snow by offering adult technology in small sizes. By using our Hitatech™ fabric, even the smallest adventurers will be kept warm and dry while they rip up the mountain.
These baselayers also come in a fun range of prints so parents will have no problems convincing kids to keep them on.