← BLOG
Catching Up with Pep Fujas.
Pep Fujas tells us about the evolution of his involvement with WNDR Alpine, his family trip to Bulgaria and this year's Japan plans… ALL PHOTOS BY ADAM CLARK
O: You have had a busy year Pep. Tell us about moving on from K2 and joining WNDR Alpine?
The move was multi-faceted as I believe any choice or decision is. I was approached by a long-time friend of mine, Matt Sterbenz, on a few occasions last winter to test some skis for a new brand he was starting up, at that time nameless. I obliged as a friend while being curious about the technology being developed and applied to the skis' interior. During that time and a few other backcountry missions, Matt unraveled his story about the start-up he was working for out of Berkeley, CA named Checkerspot INC. I was intrigued and really happy for him. It sounded like he found his calling and was really excited by the algae-based materials Checkerspot was bringing to market. The materials could be used in a huge swath of industrial applications as long as the proof of concept was realized. My head was swimming, thinking of the possibilities. This could possibly catalyze a movement to ween our society off of fossil fuel consumption.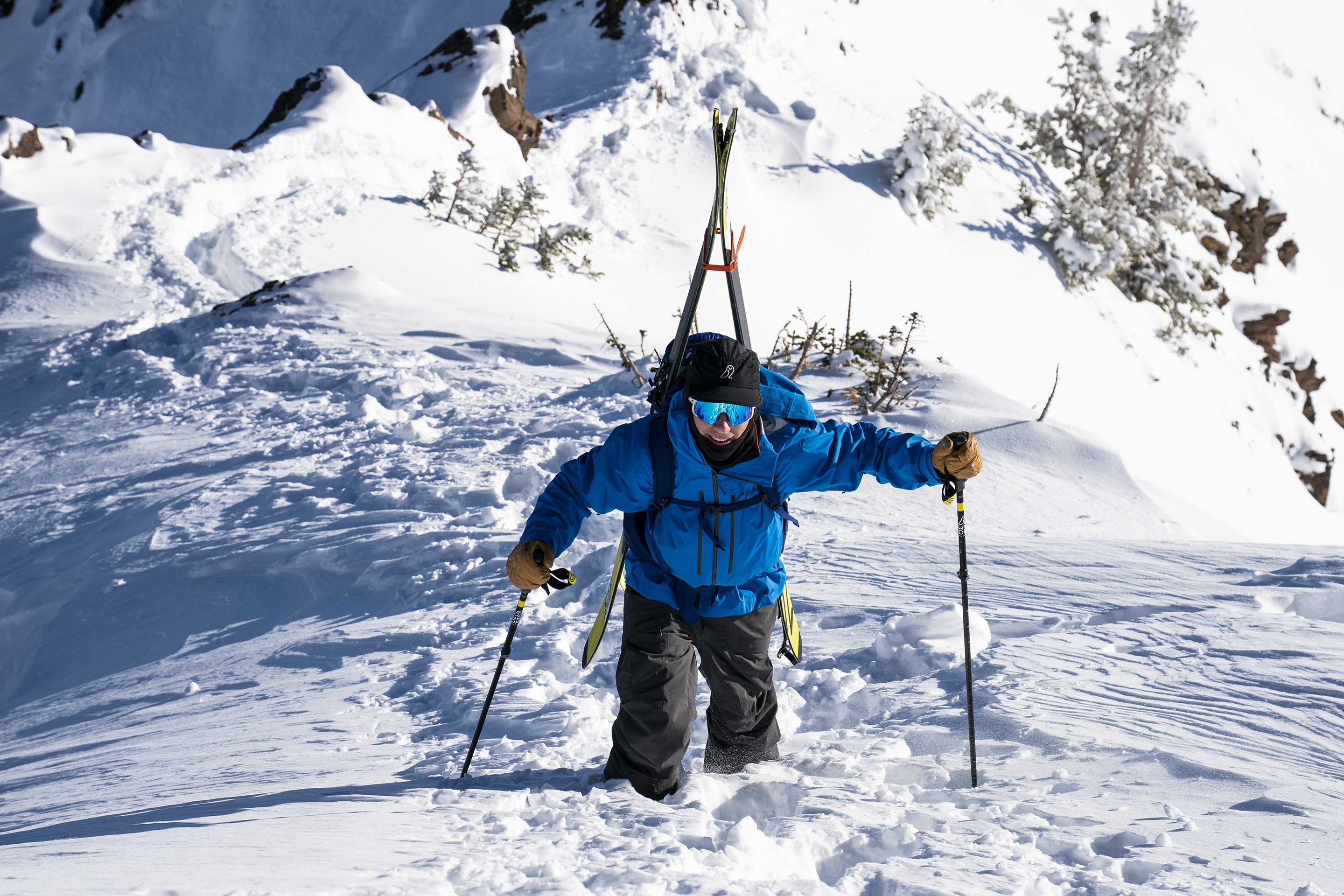 At the time, late April, the K2 crew was out in Utah for a product testing and marketing trip, at which point I sat down with the team manager to discuss the future. We were on track to sign another two year deal.
Shortly thereafter, Matt was in the neighbourhood and stopped by my house. We were shooting the breeze and he wanted input on some logo options for the ski brand, WNDR Alpine, they had decided on starting up. It was early May. In the midst of this conversation he casually asked, 'how would you like to help me launch this company?' I replied, 'yeah, that would be really fun, when are you thinking about launching?' 'June,' was his response. 'That's in a month,' I said. 'Yeah, just think about it.' And think I did. I was a bit dismissive but brought it up with my wife, Claire. She immediately said, 'That sounds like a great opportunity, but do you really just want to continue being an athlete?' She was right, as much as I did want to continue being an athlete, I really wanted to have a career that was backed by a bit of security. Living off of a variety of 2-3 year contracts isn't exactly reassuring. I had also been going to the University of Utah, pursuing a degree in business. Claire urged me to go back to Matt and explore if there were internal roles available. Being a start-up, there were plenty. Matt went back to Checkerspot with this proposition and Charlie, one of the founders, immediately gravitated towards the idea. Charlie also happened to be visiting Salt Lake City shortly thereafter and a meet and greet was arranged. Post meeting, Charlie invited me to Berkeley to see the lab and most importantly meet the team of scientists, biologists and businessmen/women running the company. After the meetings, Charlie assured me, he'd make me an offer. Having the most background in marketing and developing products for K2, Dakine, Patagonia and Oyuki, it seemed natural for me to be positioned in product development and marketing role. Having a meaningful role in an ecologically rooted company that enabled me to continue my passions as a skier was a hard opportunity to pass on. There are obvious risks in joining a startup, but risk isn't something I'm afraid of. I started September 3rd.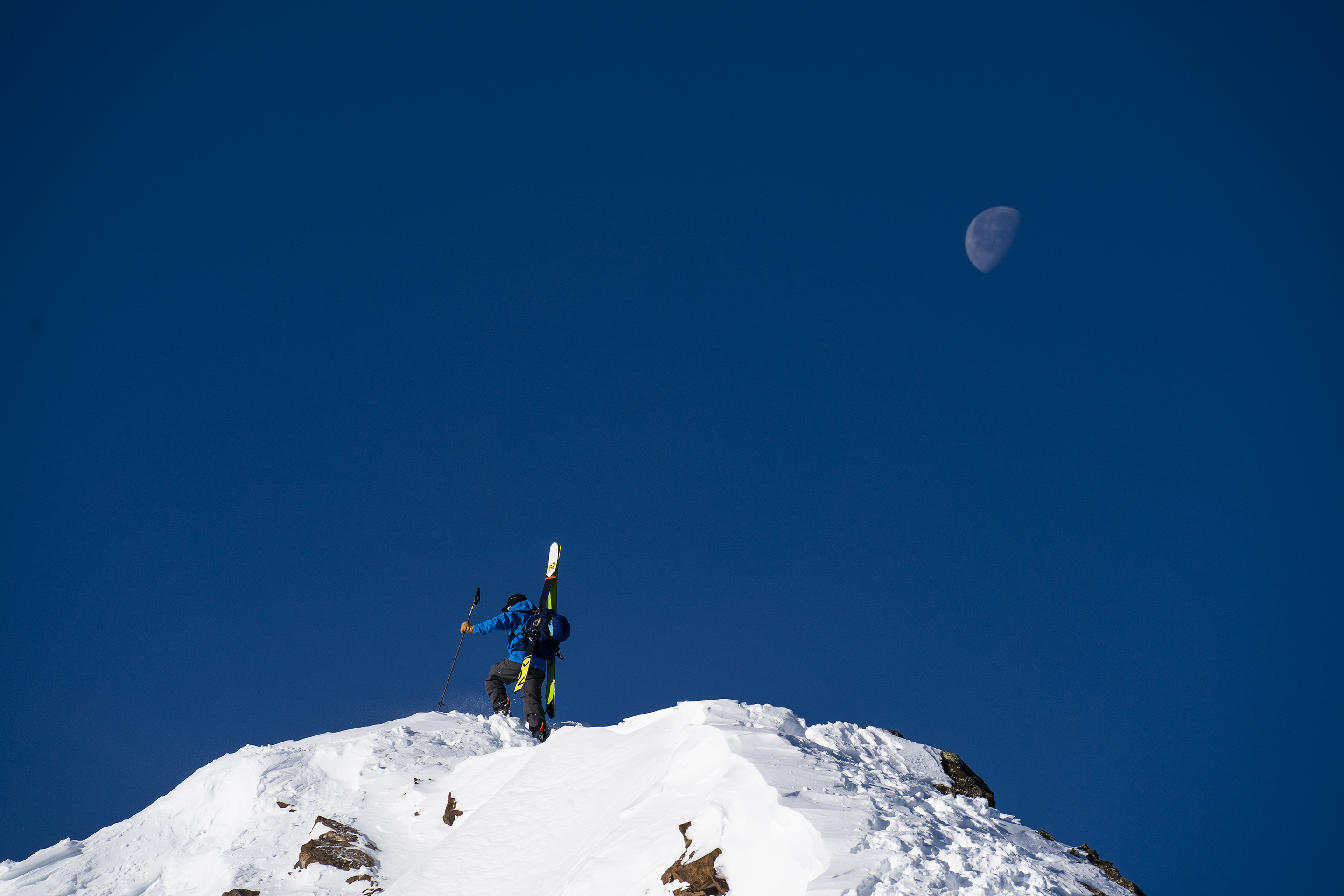 O: Tell us a little bit more about WNDR Alpine and what you found appealing about the company?
Companies are all about the team. When I went to Berkeley, I had 45 minutes with 9 employees and each meeting went over-time. They were all very friendly, engaging, highly intelligent, easy to get a long with and incredibly passionate about their respective roles and involvement in the company. Each were also transparent about their motivations to collectively bring bio-based material innovations to the market place and spread the wealth. Checkerspot knows that widespread change cannot happen through a single supplier and the more companies involved, the better. This bit of information made me realize that this company has a strong moral compass, which is hard to find in any industry. Plus, we all know that at the current rate of fossil fuel consumption we are doing serious harm to our own health and the health of our environment. We also know the derivatives will not be eliminated any time soon but it is necessary to limit our consumption by replacing fossil fuel derived materials with bio-based alternatives. What if those material alternatives have better underlying properties designed for their intended use? This is the premise of Checkerspot's value proposition and technology platform. That appeal spoke to me,  as did the vision that Matt Sterbenz had from his almost 2 decades of ski design and production. The materials used in ski design are not built specifically for skiing but were materials initially designed for different industrial applications. His next thought was, lets identify specific performance improvements and design the materials based on those specifications. From there, the bio-based algal composite was born, built to lighten our skis, while providing dampening and a better weight to strength ratio. The short and long of it is, WNDR Alpine and Checkerspot combines my passion for ecological conservation, business, skiing and innovation. Fundamentally, I believe our inherited worldly problems will not change over night, they will take place through innovation. Being a part of that innovation is really exciting. I invite you to learn more at www.wndr-alpine.com.
O: Tell us about Bulgaria – looks like an interesting trip! What have some of the highlights been?
Yes, I'm currently on my way from Bansko to Sofia. The trip has been really fun, despite my fomo due to really good conditions back home in Utah and pretty meagre conditions here. None-the-less we had a great time and there were lots of highlights. The majority of the snow in Bansko was man-made so there were very limited areas to ski and most participants were beginners or intermediates whose primary ambitions were probably to party and see the sights. That made the people watching very entertaining; the outfits which were an amalgamation of posh, brash, loud, retro and euro. The amount of people attempting to descend in various manners however possible including walking downhill, sitting on snowboards, sleds, ski blades or snow bikes, meant there was rarely a dull moment. There were also only a few areas where dance music could not be heard, either from on hill après joints or personal systems, so the party never stopped. The highlight of every day was descending the ski road, which is a 10km cat-track that takes you from the main ski area down to the base area. Think of it as a funnel where everyone has to go, unless you want to take the gondola down. It's heavily congested with walkers and all other types of downhill transportation devices. It was really fun watching my kids, two and four, navigate the madness.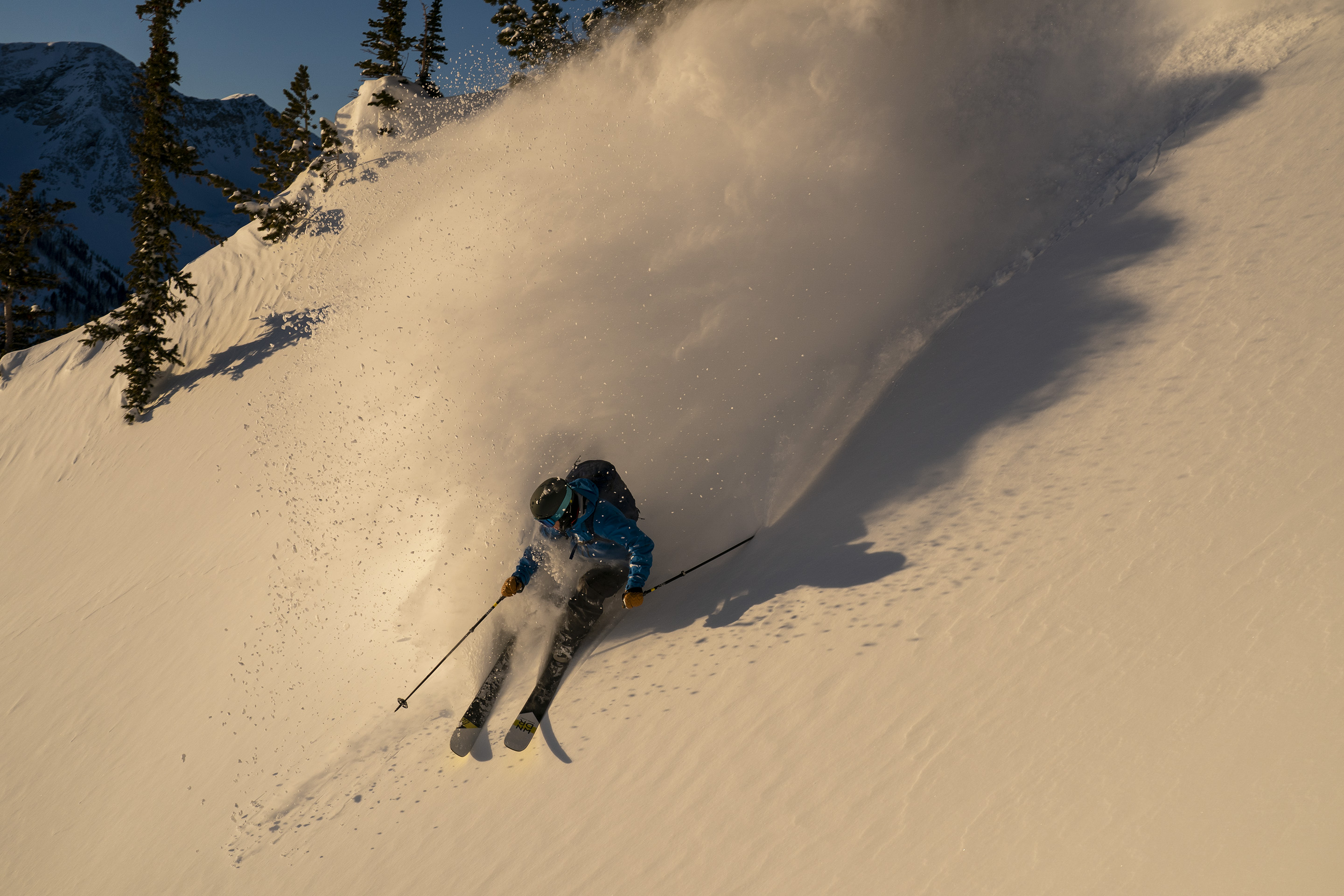 O: You are coming to shred with us in Japan in January. We have a sweet mission planned this year shredding with EJack (Eric Jackson) and Kassun (Toshiya Kasuga). You'll be shredding a lot with Ejack, does it matter that you're from different codes, or is it all about smashing the pow?
I'm a skier and a snowboarder, a snow-blader, sledder, hell, I'll ride a shovel or ski bike as long as I get to slide on snow. What you ride is your business, smashing pow is what's important!
O: What is it about shredding in Japan that keeps you coming back?
I'm a real big fan of the relaxed vibe in Japan. As time goes on, the powder panic is starting to catch fire, but there are still tons of places to go to avoid the mayhem. The terrain is also pretty unique, with interesting curvatures and undulations, tree rides, pillow smashing and ninja tree skiing. I also love the routine. Breakfast, shred, beer, sauna or Onsen, ramen/sushi, repeat.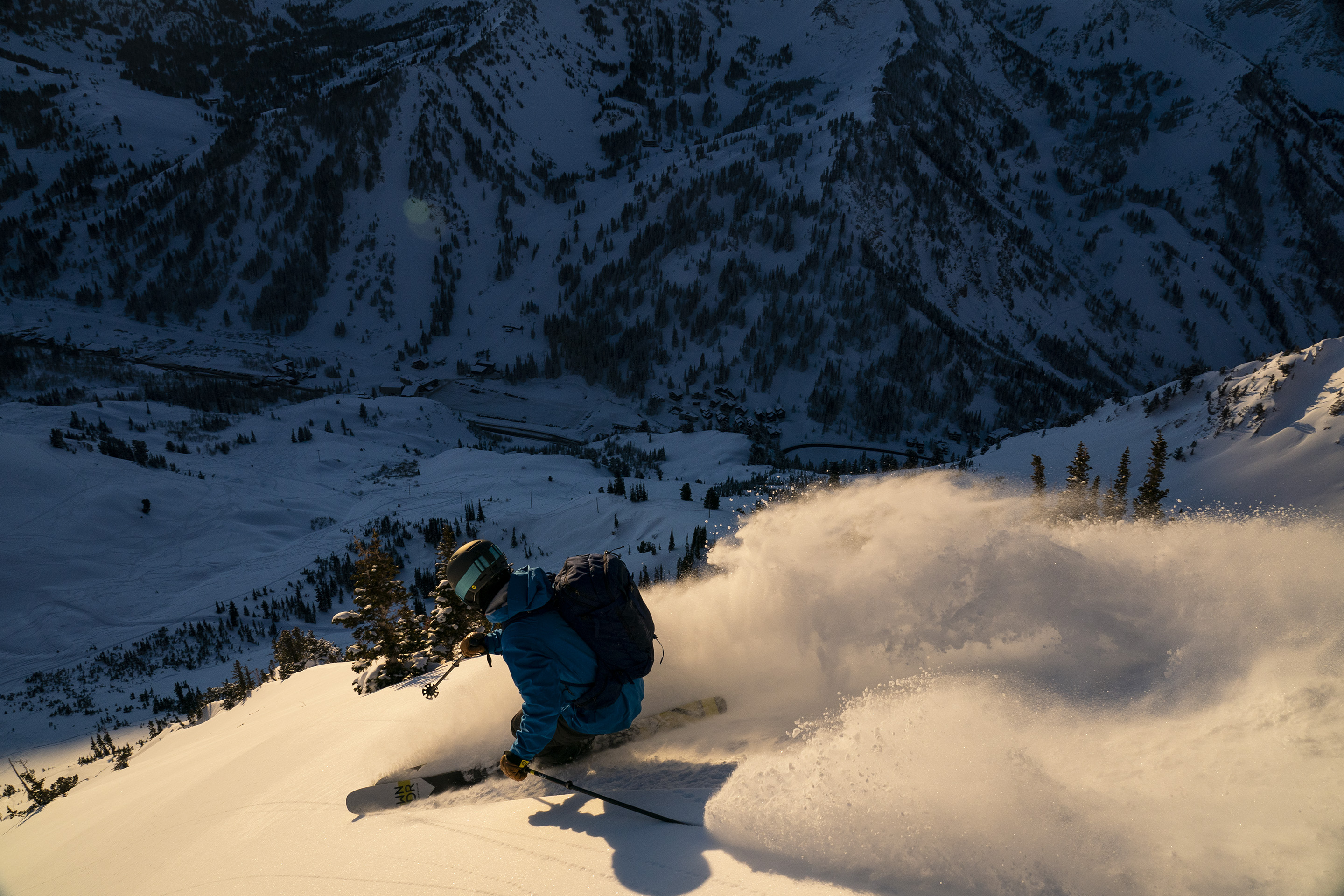 O: Are there any new places in Hokkaido that are on your hit list?
Yes there are still many. I'd like to explore more in the Daisetsuzan National park, Mt. Tomourashi, Mt. Upepesanke (for its namesake of course) and the surrounding area. I'd also like to visit a lot of these places during the springtime when the flowers are budding and the landscape is lush.
O: What food are you most looking forward to eating when you get back to Japan?
Snack: Salmon Rice Balls
Meal: If we make it to Niseko, Spicy Niseko Ramen. It's a specialty of the region made with potato broth. Or Sushi Train.