← BLOG
Seven Questions with Homegrown Niseko Sender, Gen Sasaki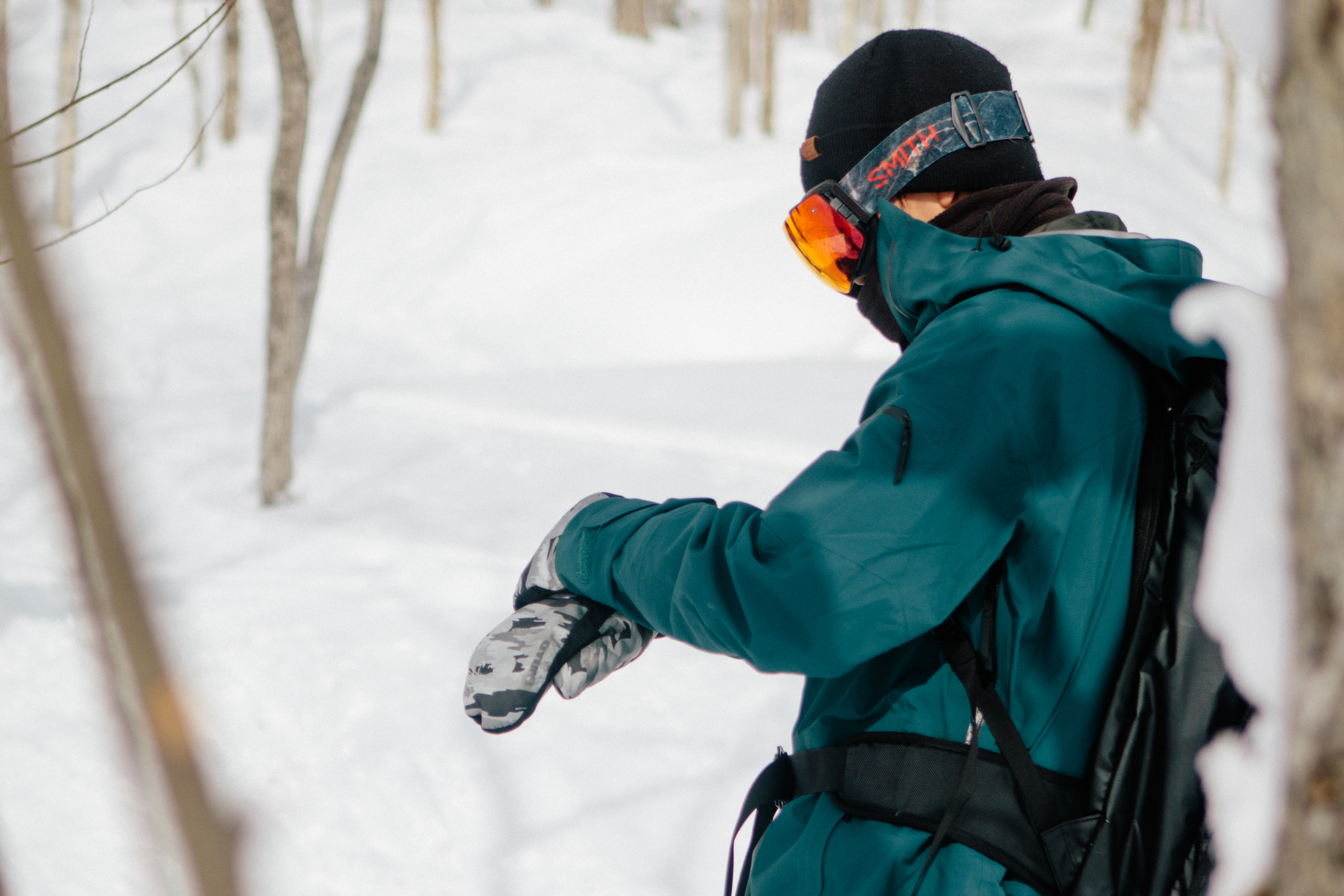 Gen Sasaki was born and raised in Niseko Town which means he grew up with the Annupuri ranges in his backyard. He is known for blending his technical abilities in the park with the kind of effortless powder riding style that can only come from riding Hokkaido's finest from a very young age. Currently he is focusing on filming and training to hopefully compete on the Freeride World Tour in 2021 / 22.
OYUKI: Tell us about your ski style, how did it develop?
Gen: My current skiing style was constructed when I was around 2 years old. I also started freestyle skiing and freeride skiing at the same time. So freestyle skiing and freeride skiing are just skiing for me, you know what I mean? I have never been conscious that I am doing freestyle skiing or freeride skiing.
I never learned how to ski from anyone, I just had fun. And I have been skiing in Niseko all my life so I have been into backcountry skiing and hitting pillows since when I was so young. I don't even remember when I started that. I started park skiing since when I was 11 years old and I focused on it since when I was around 13 years old. So I mix these two skills. I want to do slopestyle tricks on the natural slopes (backcountry). And I think this style is coolest skiing style so I do it. Ultimately I love a style is massive but smooth and making hard things looks easy.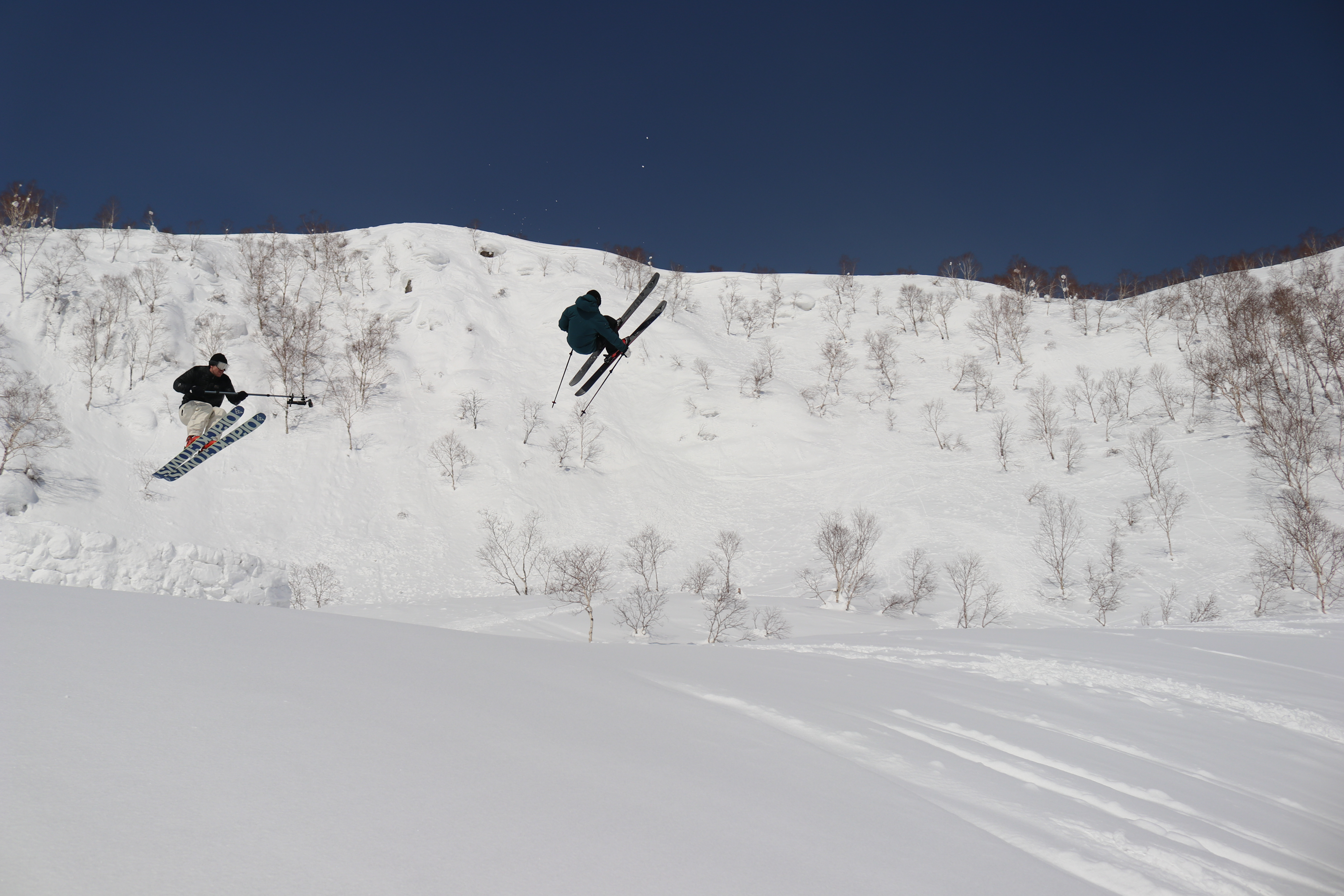 O:  You are known for quietly hitting massive features and stomping the landings. An example is your run at the recent FWQ 1* at Kiroro where you won, and the FWQ 3* where you scored 5th at Hakuba. Do you have enough points to make FWT for 2020/2021? And were your ancestors ninjas?
G: My mother's ancestors is Hiroshima prefecture's samurai family!
At the FWQ 1* at Kiroro judges told me my run was the smoothest and trick's level of completion were so good.
At the FWQ 3* at Hakuba was not good. I wanted to do tricks on pillows but I couldn't. Riding was not bad but jump was not good.
I couldn't get enough point to compete in the FWT for 2020/2021.
I am looking forward to compete in the FWT in the future but now I really want to focus on filming. I want to film my every skiing style and I want to make my own ski video part and then I want to report my video to the world.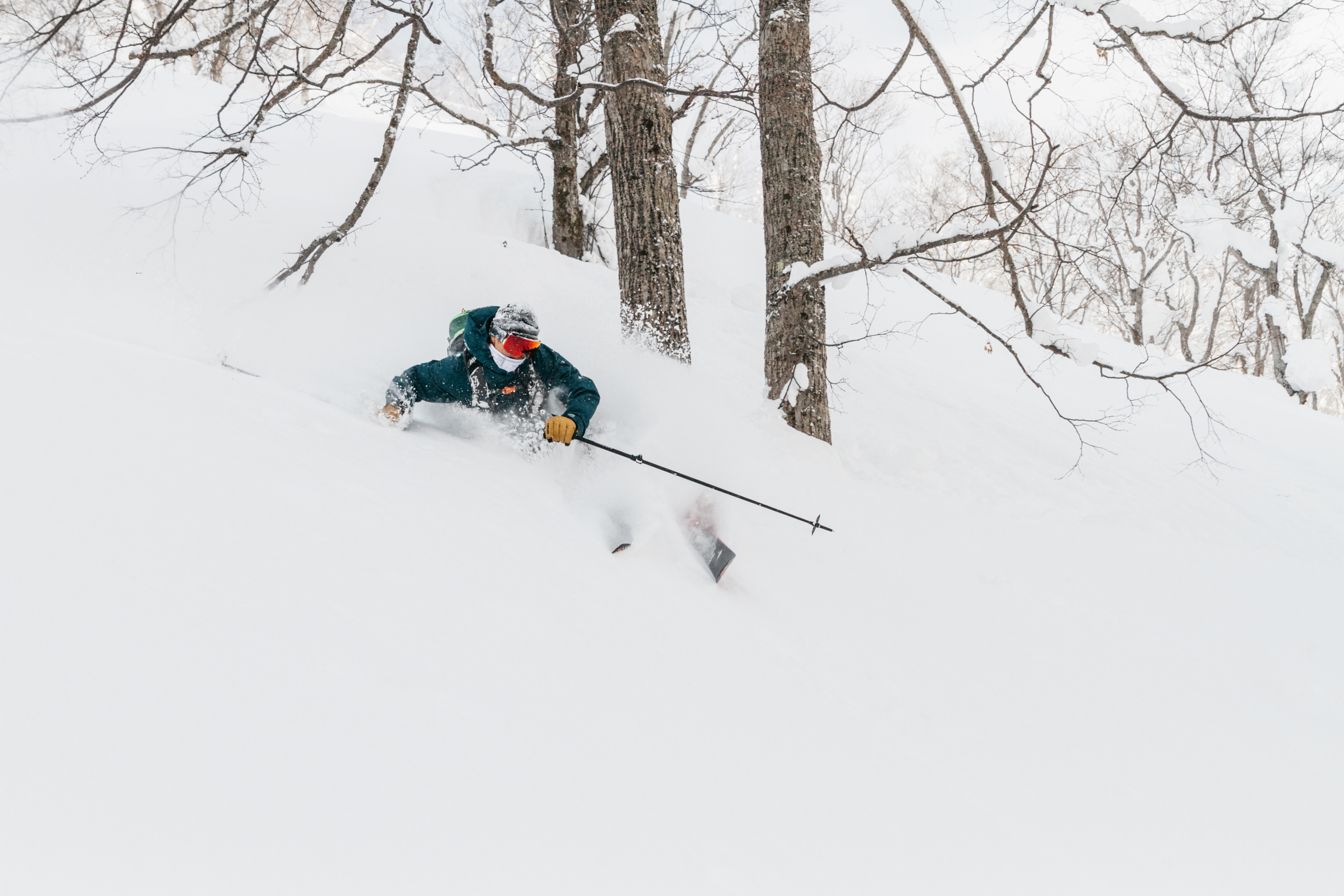 O: What's your ideal day skiing? 
G: My ideal day skiing is hard, massive and sometimes chill. When I feel progress I feel so happy so every day I challenge myself to do something.
I usually ski at Niseko Grand Hirafu because there are so many type of slopes I don't get tired of skiing there. And when I want to build jumps I usually go and hike up at Goshiki. And now I like to hike up mountains. I don't care much about weather conditions and snow conditions because I change my ski style in accordance with the situation (park skiing/powder riding/grooming slopes).
My ideal home life is play hard work hard !  I work at Cottage Bongo so sometimes I can't go skiing but still, I do ski a lot. My daily life is; wake up in the early morning, then I drink some coffee ,then start my day. I do snow clearing before skiing, it takes about an hour to 2 hours, then eat breakfast, then go skiing. After skiing I work at Cottage Bongo. Then sometimes I go to night skiing.
O: How do you prefer to your snow clearing, shovel or machine?
G: When I do snow clearing I do shovelling and ride a machine. Shovelling is really good physical training.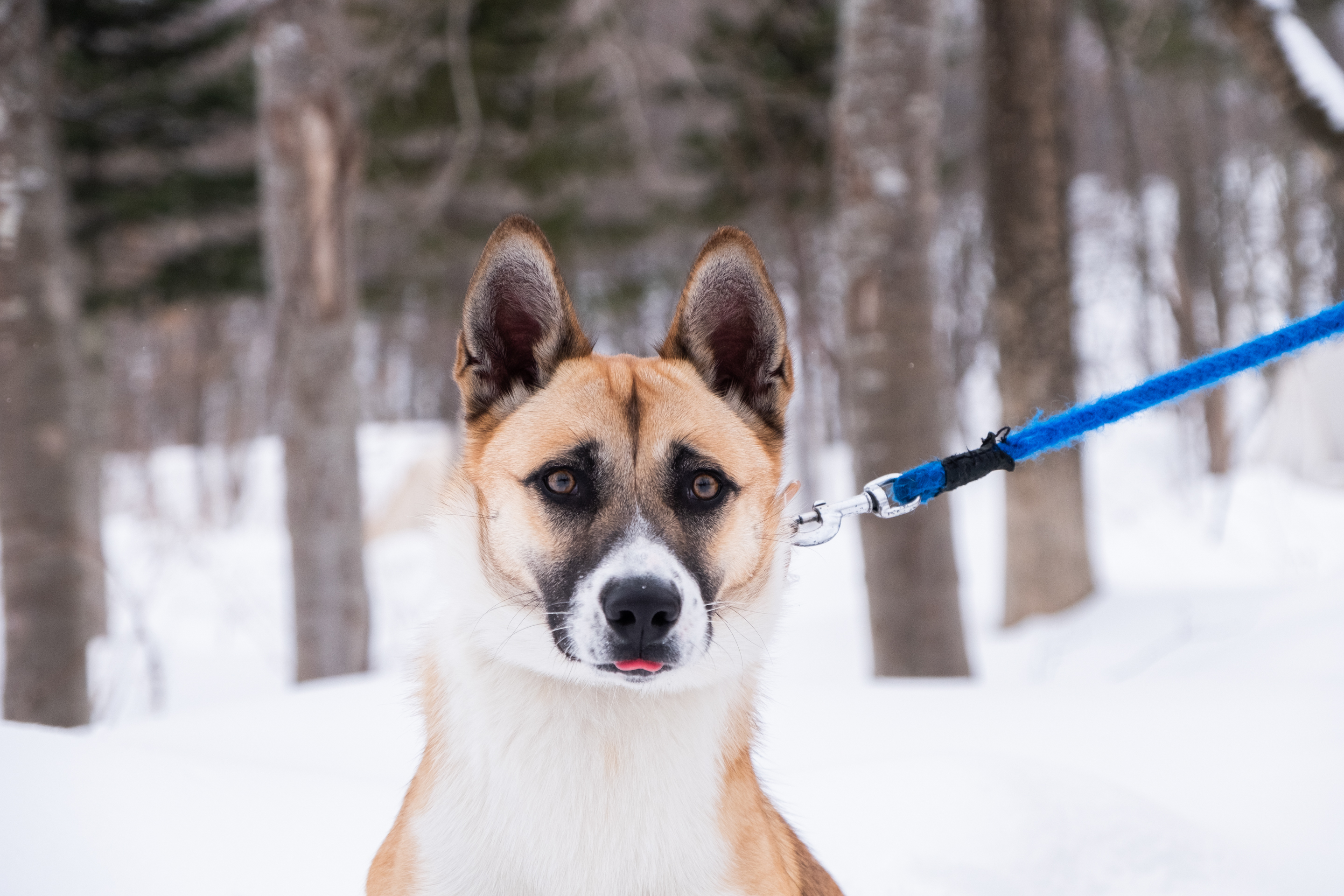 O: Tell us about your new fur-friend! Do you think he will become a backcountry explorer in the future?
G: My new friend's name is KAZU. His name is from my grandmother's name. I hope he will be a backcountry explorer. I think he is not foolish so if I train him he will be a backcountry explorer.
O: What are your favourite OYUKI products and why?
I love all mitts from OYUKI because all product's designs are so cool, easy to care for and very warm. But If I need to pick just one product I choose the Pep Trigger Mitt. And now I really want to try to use gloves.