← BLOG
Keep It Cool: a Grassroots Environmental Initiative
Filmmaker and OYUKI ambassador Lucas Wilkinson has recently launched a new initiative that raises money to plant trees in the mountains. These trees will draw down carbon from the atmosphere and assist in slowing down the warming of our planet. Keep It Cool aims to do just that, keep the Earth cool. So that we can be out in the mountains smashing pow for years to come.
Lucas congratulations on kicking off Keep it Cool. Give us the quick summery of what it is all about?
First and foremost we plant trees. Trees are incredible, they draw down carbon from the atmosphere and sequester it back into the soil. Plus, they give us the oxygen we breath, so they're pretty cool. In a nutshell, we want to mobilize the ski/snowboard and outdoor community to get behind a direct-action climate initiative. A lot of people want to give back to nature, they're just not too sure how. So, the idea is that this can be an outlet where donors, brands and volunteers get direct feedback from their positive actions. Trees in the ground. And, the other side to that is developing relationships with landholders who share our ideals, and who will benefit from some regeneration.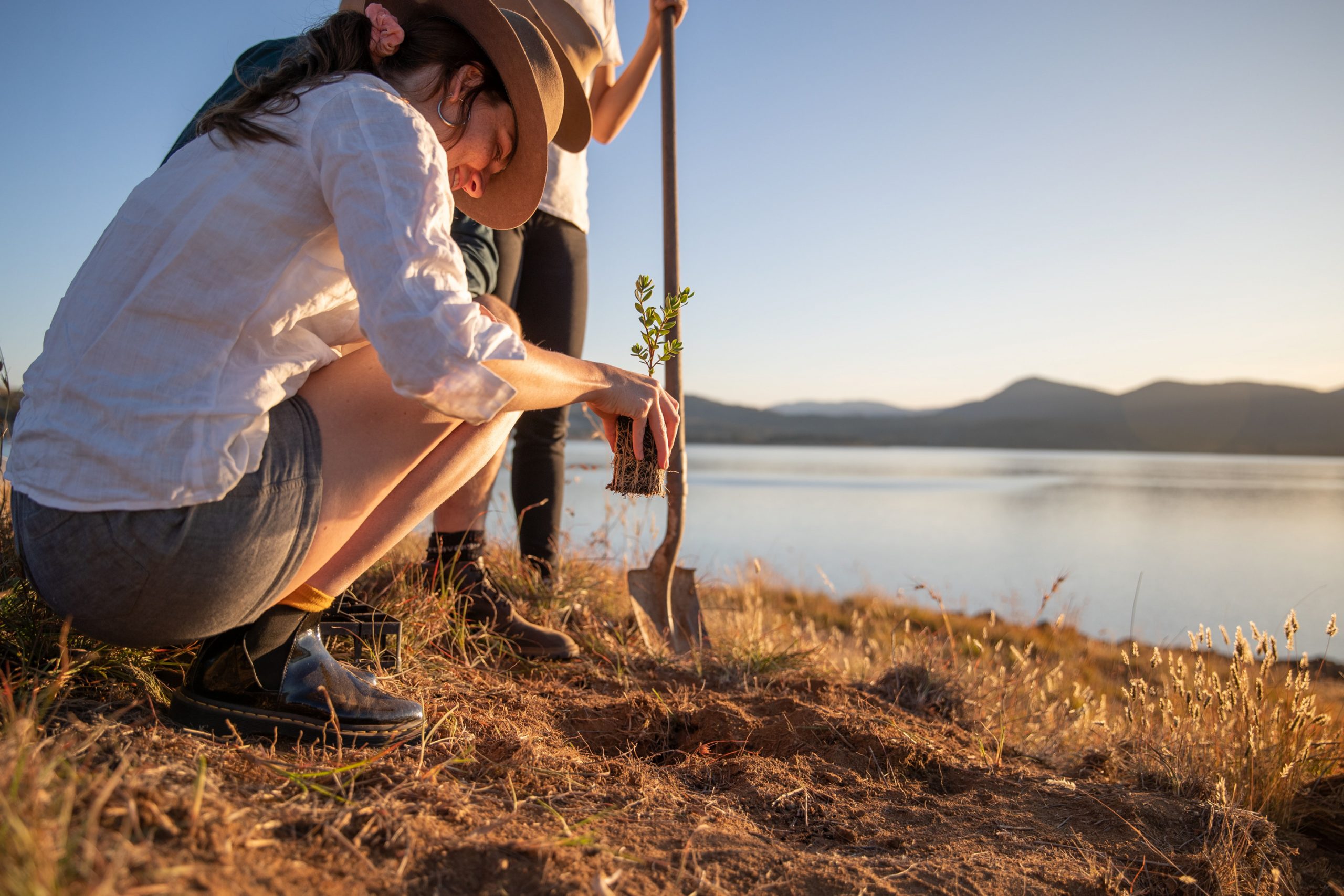 What was the motivating factor that lead you to want to start something like this?
I've always been passionate about the environment. I think that's a product of growing up in the mountains. As I've gotten older I've grown to appreciate just how much the natural world has given me. So, it was time for me to give something back. I was looking around at the various environmental organisations in Australia and I noticed that there wasn't really a "mountains" focused one, or one that focused on direct action. I wanted my altruism to be effective. So, I figured that I would just start my own initiative.
I've been working on the idea for the better part of the past 12 months. Building relationships, learning the ropes of the not-for-profit world and generally distilling the key messages of the initiative to be clear and concise. While developing ways to effectively implement them. It's been a steep learning curve. But, a lot of fun.
Was there something that happened that made you pull the trigger to go ahead with it?
It wasn't anything in particular, more of a general sense of urgency. I mean. There's an old Chinese proverb that says "The best time to plant a tree is 20 years ago, the second best time is now." I think that's it. We can sit around and think about how we got ourselves into the climate mess we're in now. Or, we can act now and plan for a better future.
I've had some amazing support from a lot of people who have offered me advice and insight into the environmental and ecological side as well as the business side. So that has definitely given me the confidence to push ahead full steam.
What's the goal – in a perfect world what would you like to see happen?
The goal is trees in the ground, and a supporting community behind it. In a perfect world. I've set a goal of getting a million trees in the ground. I'm planning on 5000 for the first year, and doubling every year after that.
At the moment I'm keeping everything local to The Snowy Mountains in Australia. But ultimately I would like to expand to the Victorian Alps, the rest of Australia and then the world. People who are keen to get some tree planting going in their own backyard, around the world. That's the end game.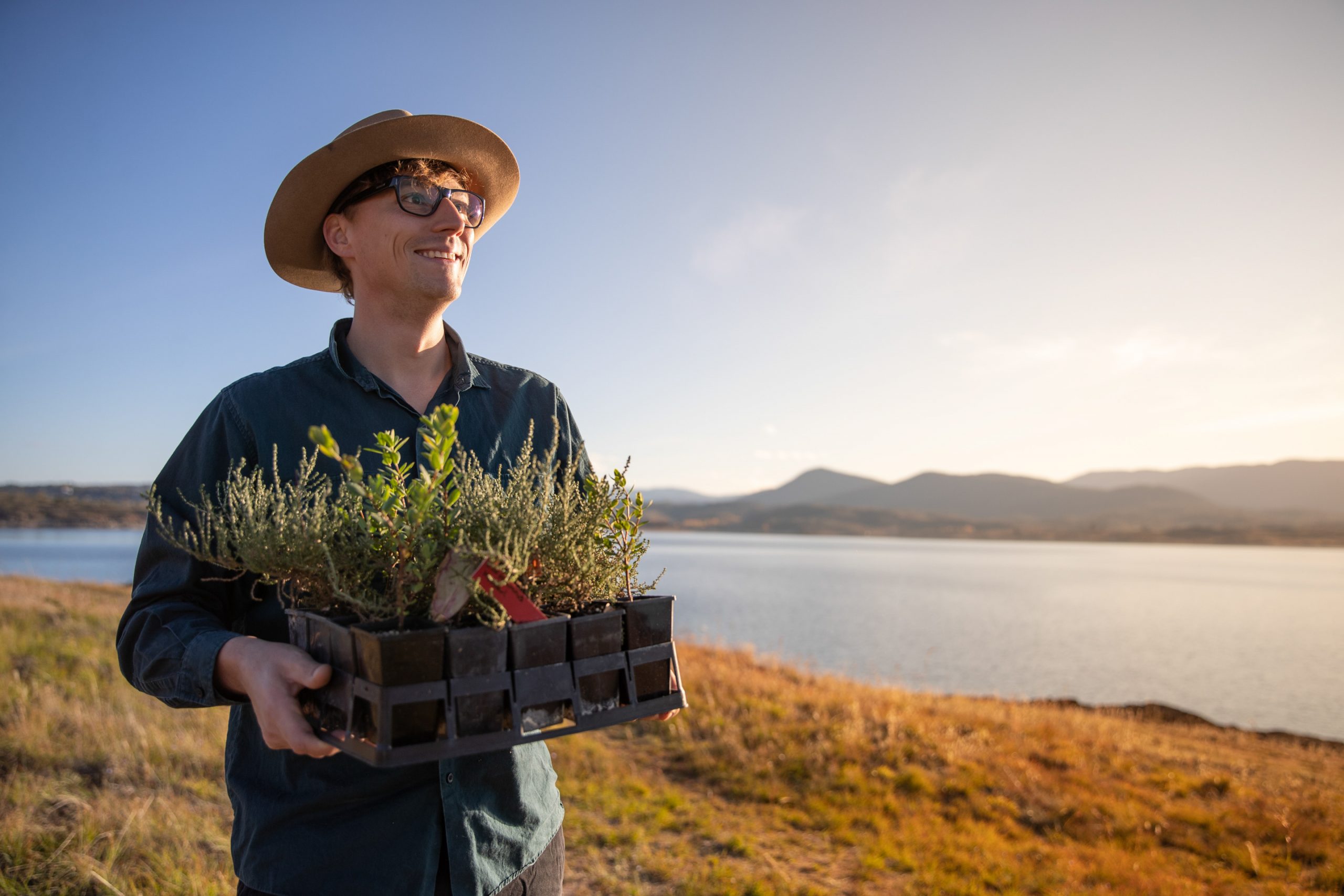 How can people get involved?
There's plenty of ways. The first is to donate. $5 will buy you a tree. Which I will personally plant. We're also going to be running planting days in the Australian spring. So, if you want to keep in the loop sign up to our newsletter you can donate and sign up at our website www.keepitcool.org.au
Also, if you're a brand or have a business and want to get involved, there's plenty of ways to do so. At the moment I'm finalizing a metric to measure the carbon sequestration so that we can offer 'carbon offsets" for companies.
Do you have any advice for anyone else who has a cool environmental initiative they are considering?
Perseverance. I'm still wading through the bureaucratic mess that comes with doing anything like this. It's not easy to do good. But, if you truly believe your cause is worthy, then keep at it.
What's on the calendar for people to contribute to?
We're planning a whole host of planting days this spring. And the more money we raise, the more trees we can get in the ground. If you want to donate or volunteer to help plant, head to our website. Or if you just want to say hi, shout out at [email protected].