← BLOG
GORE-TEX® | WHAT'S THE BIG IDEA
Blog
GORE-TEX® is the original waterproof, breathable fabric membrane, and it changed the game forever when it busted into the market in the early 70's. At last outdoor enthusiasts had a product that was highly waterproof, while also offering breathability. Prior to this there were products on the market that did a great job of keeping the water out (e.g. plastic raincoats), however these products didn't breathe and would inevitably leave the wearer feeling cold and clammy.
Today GORE-TEX® remains an industry leader. OYUKI works closely with GORE-TEX® to select the most appropriate technology to ensure our gear is among the best performing, driest and most comfortable products available.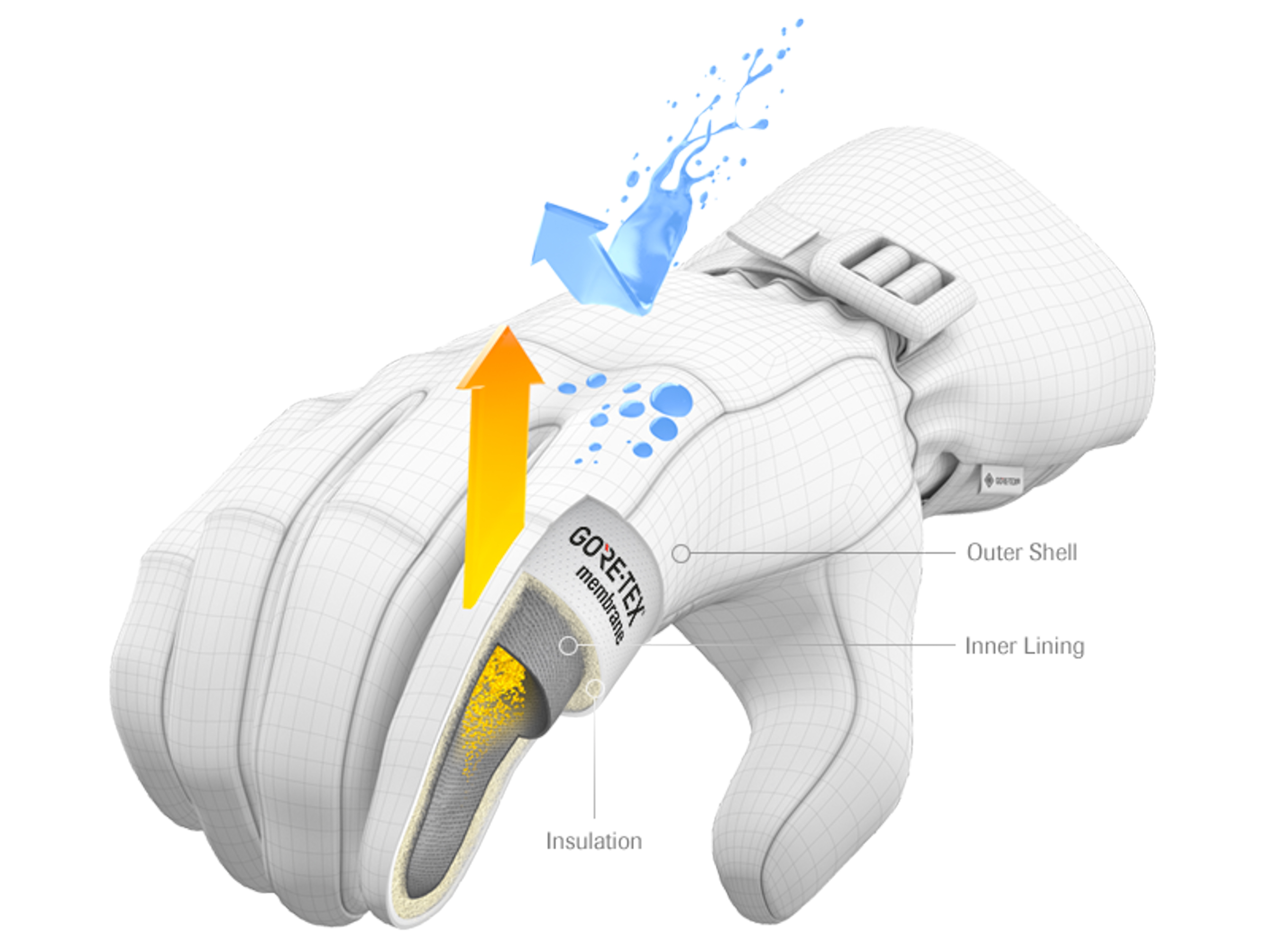 Key to this performance is our four-layer construction strategy. We utilize a GORE-TEX® waterproof membrane that sits between the outer shell and the glove lining. This membrane carries the GUARANTEED TO KEEP YOUR DRY™ promise, and is designed to keep the water away from the glove's interior, no matter how soaked the outer shell gets. This membrane is completely windproof yet allows minuscule sweat vapor to pass through it, enabling moisture to evaporate and mitigating that gross clammy feeling. Combine this technology with our other high-quality materials that focus on warmth, and the result is a product that keeps your hands warmer for longer, even in very cold conditions.
Today we'll take you through the GORE-TEX® technology featured in our range, and offer a deeper understanding of which OYUKI product(s) are best suited to your needs.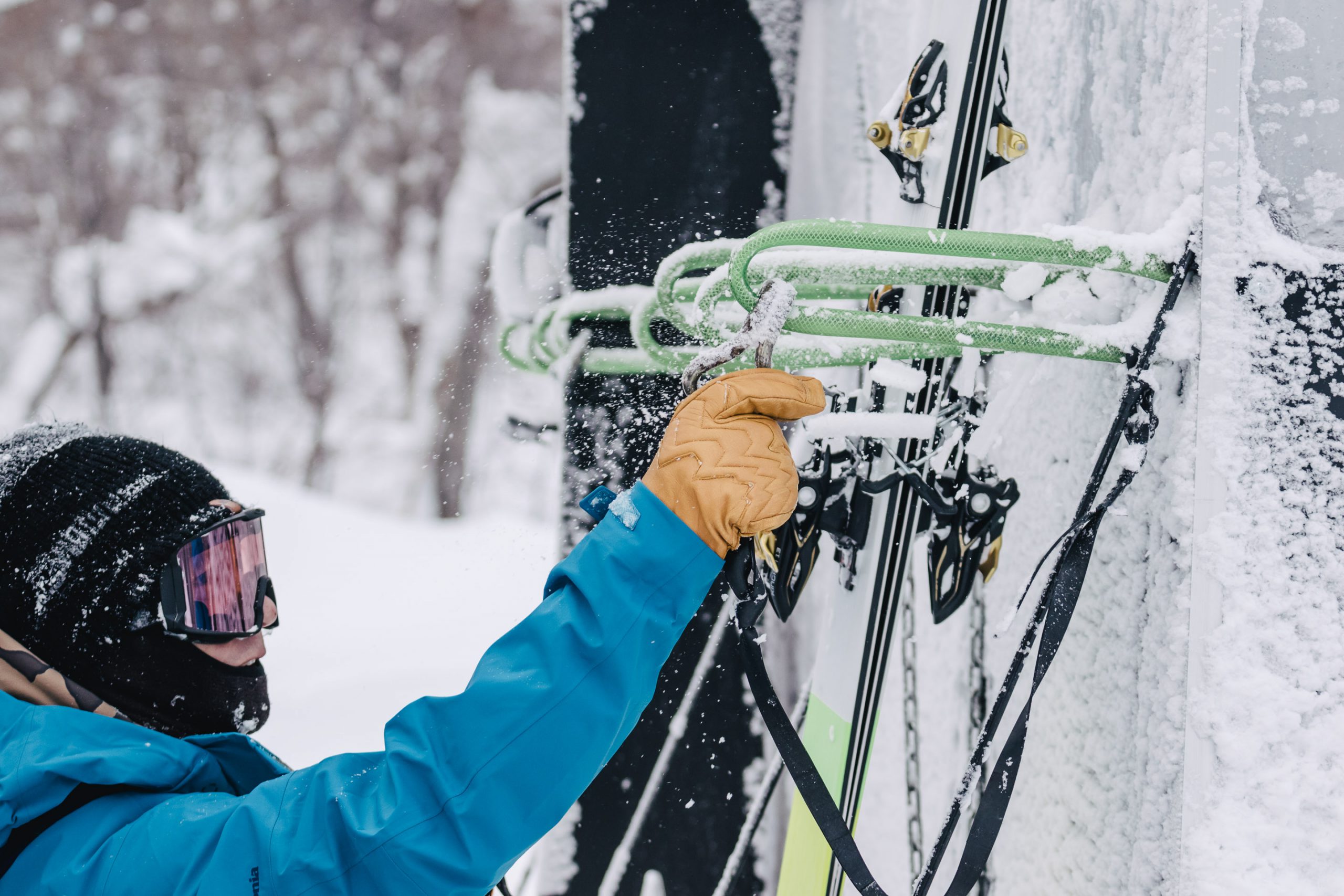 Cold Conditions | All Conditions | Gore + Warm Technology
We all know how important it is to have warm hands in the mountains. Many factors can work against you to make keeping those digits warm a struggle. These factors can include extreme cold or poor circulation, and when combined with wet gloves, you have a serious problem.
OYUKI products that have the Gore + Warm rating are not only Guaranteed to Keep you Dry™, but they'll also perform incredibly well in cold conditions. These products are easily recognizable in store thanks to their blue Gore + Warm band.
Products that feature this technology: Pep GTX Mitt, MAAD GTX Mitt, Sencho GTX, Chika GTX, Yotei GTX, Nito GTX.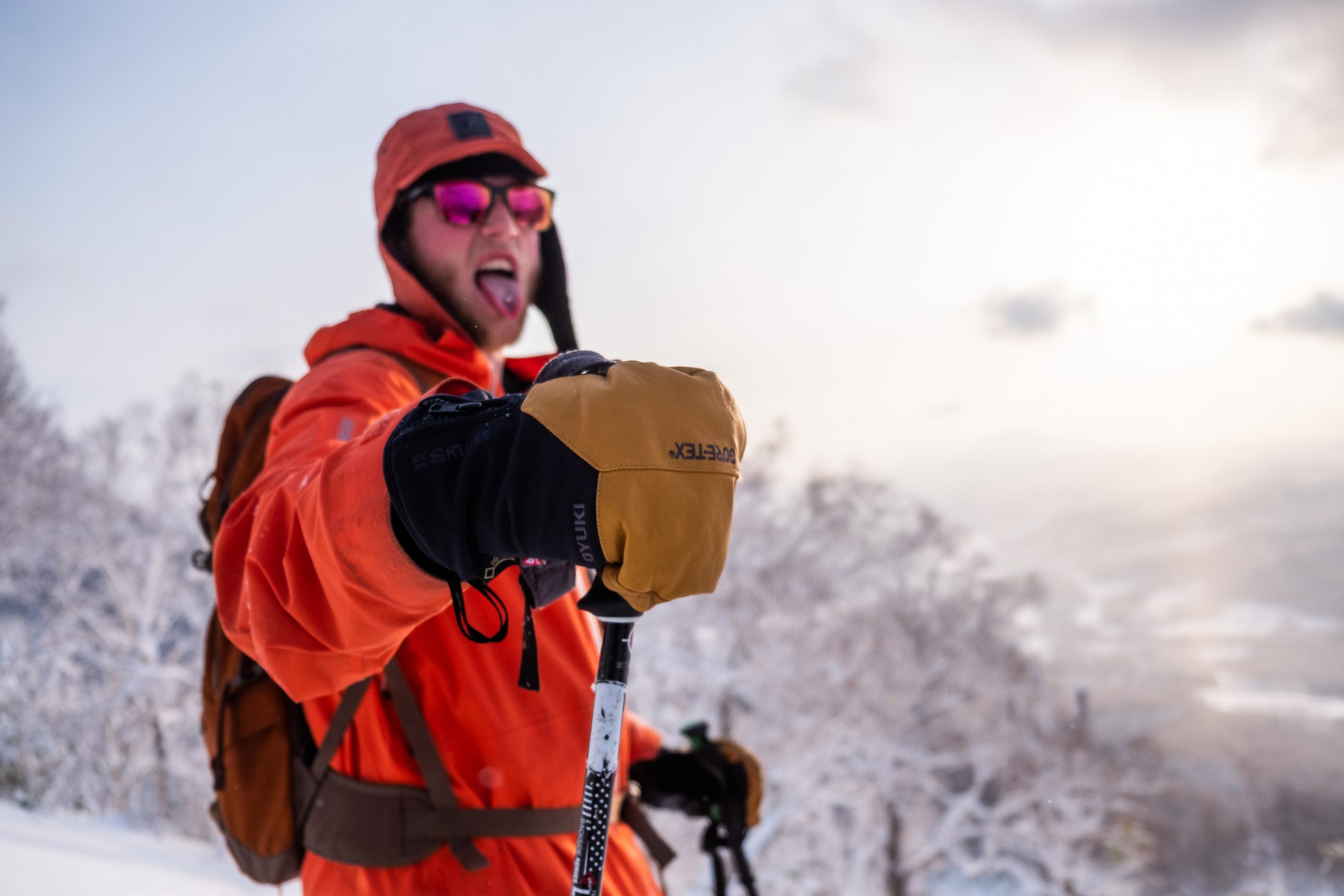 All Conditions | Warmer Users | Gore + Active Technology
It's easy to understand the importance of keeping the water out, however this achievement is meaningless if your gloves become soaked with sweat from the inside. All GORE-TEX® membranes are breathable, though products with the Gore + Active rating have been proven to provide optimal breathability while still being extremely waterproof, and this makes them perfect for active riders who often overheat when riding. These riders seek a product that breathes incredibly well while still being highly waterproof, with the wind, cold, snow and rain still being a serious concern.
OYUKI products that feature the Gore + Active rating are easily recognizable in store thanks to their orange Gore + Active band.
Products that feature this technology: Tamashii GTX, Kana GTX.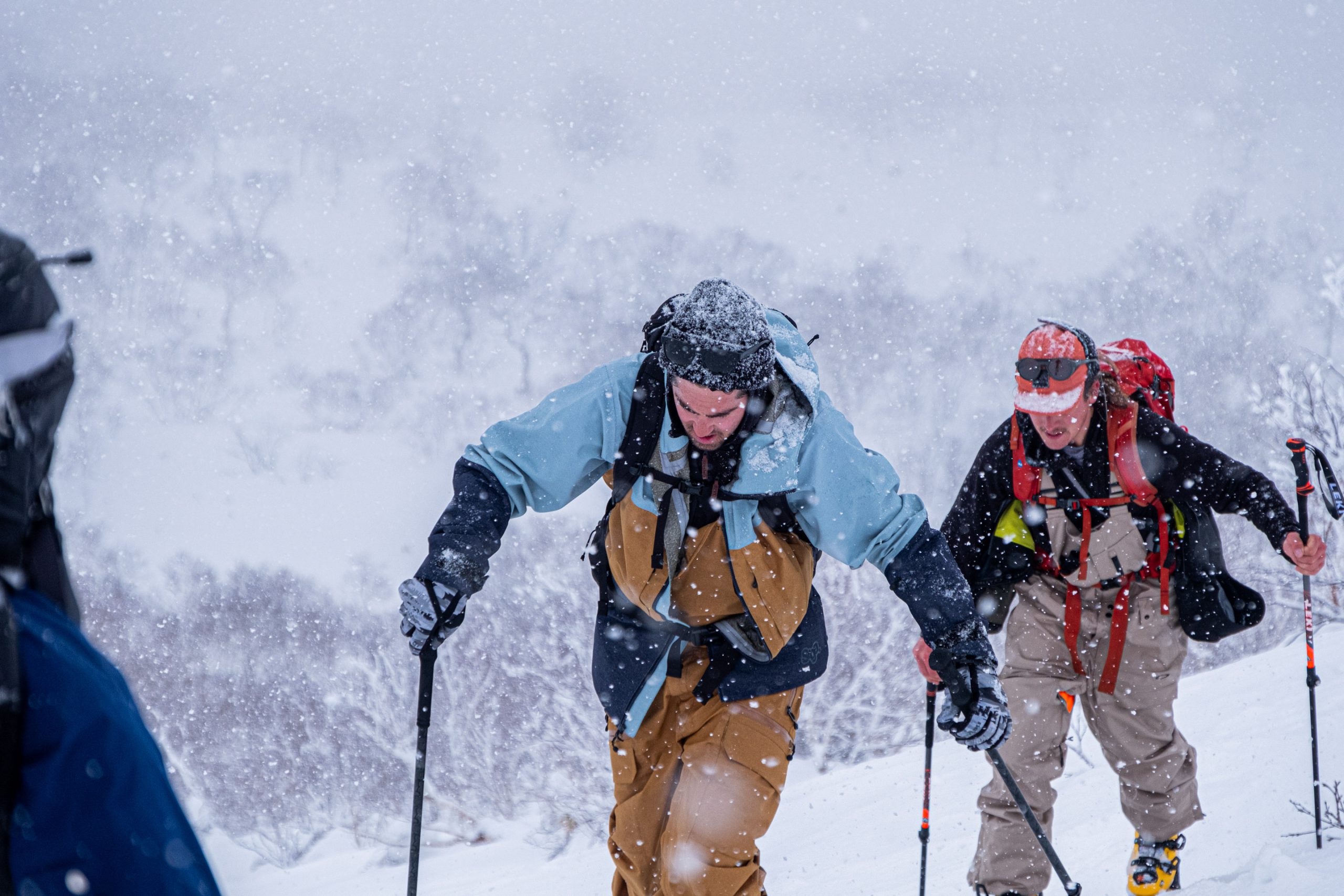 SPRING CONDITIONS | GORE-TEX INFINIUM™
The snow hangs around, yet the temperatures are a lot warmer during spring, so our priority with the Haru GORE-TEX INFINIUM™ and Hana GORE-TEX INFINIUM™ was to achieve the highest possible level of breathability, while still offering a reasonable amount of protection. The outer shell is constructed with GORE-TEX INFINIUM™ materials, lending it windproof, extremely breathable, and water repellent properties. This enabled us to create a product that keeps the wind and a fair bit of the rain and snow out, while retaining an extremely high level of breathability that cannot be achieved when using a waterproof membrane. This makes the Haru (mens) and Hana (ladies) hugely popular for spring riding, warmer climates, and for backcountry missions.
Products that feature this technology: Haru GORE-TEX INFINIUM™, Hana GORE-TEX INFINIUM™.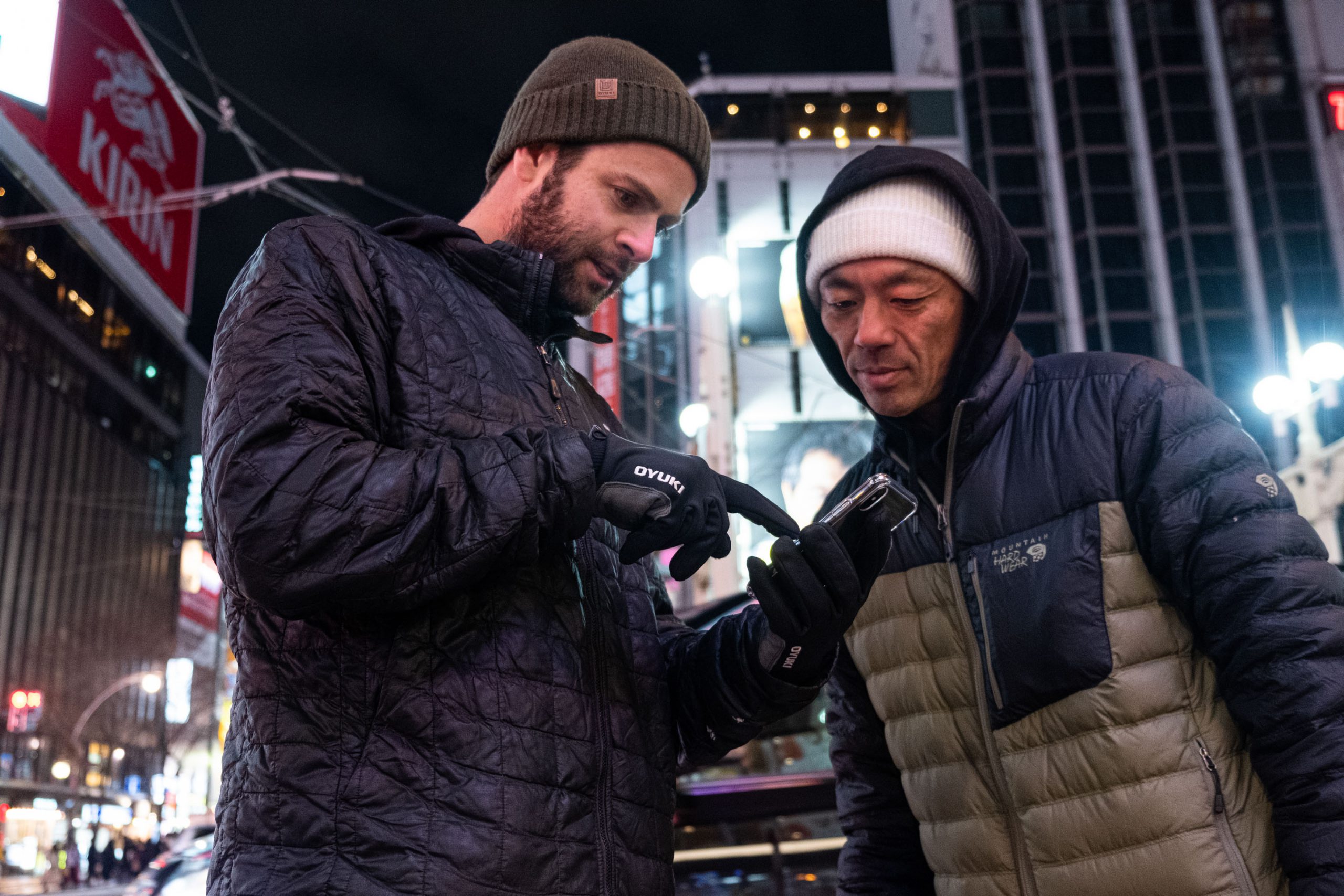 More than just a liner | Maluchi GORE-TEX INFINIUM™ Glove
We wanted to create a multi-purpose glove liner for ski touring that could offer the breathability, stretch and dexterity of a traditional glove liner, while still offering some of the protection of a regular glove. We achieved this by utilizing GORE-TEX INFINIUM™ materials, with this relatively thin, highly dextile material delivering benefits that were traditionally only found in more cumbersome materials. The unique properties of this material allow the Maluchi Glove to fit and breathe like a liner, while completely blocking the wind and offering moderate resistance against rain and snow.
The Maluchi GORE-TEX INFINIUM™ is extremely effective on its own, as well as being an integral part of the Haika 3-in-1 system. This backcountry specific product provides multiple wearing options, enabling users to wear just the Maluchi glove when maximum breathability and dexterity are required, while the goatskin leather outer shell can be applied when extra protection from the rain, snow and cold are required. Products made with GORE-TEX INFINIUM™ materials are easily distinguished in store by their white GORE-TEX INFINIUM™ diamond tag.
Products that feature this technology: Maluchi GORE-TEX INFINIUM™, Haika 3-in-1
To learn more about our range of GORE-TEX® products head over to oyuki.com or head in to your local OYUKI® retailer.