← BLOG
Spring Gloves are The Key to Happy Hands This September
Blog
Spring is here, and so are the glorious spring skiing conditions that come with it. Crisp, icy mornings are followed by warm afternoons of soft spring snow, and the longer daylight hours give us mountainous folk a chance to slow down and take it all in. However it's not always easy to stay comfortable on the mountain at this time of the year, as fast changing weather, altitude differences and overheating often create big problems for spring skiers and snowboarders alike. Today we'll take you through our journey to create a spring glove and mitt that masters the challenges of this temperate snow season.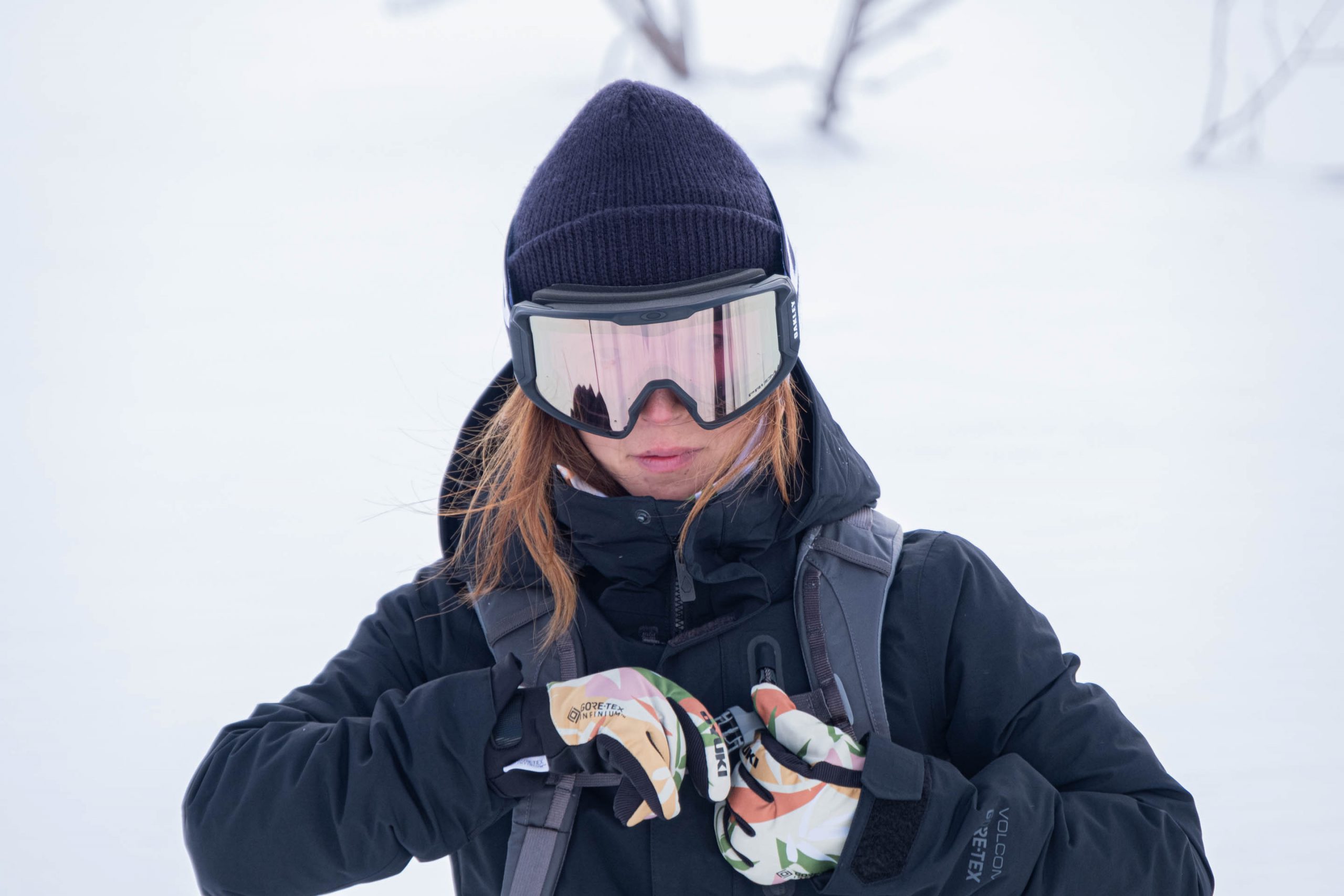 Hokkaido | A Smorgasbord of Temperatures
During the depths of winter, Niseko, Japan is incredibly cold and gets hit relentlessly with storms, and is known as one of the snowiest places on earth. However the base elevation of the ski resorts are surprisingly low (260 metres above sea level) so once the winds change and the storms cease to plunder the mountain range things warm up really fast. While skiing during spring, we found our winter gloves provided too much protection and our hands were constantly overheating. So we set about our mission to create a glove and mitt that was optimum for spring conditions.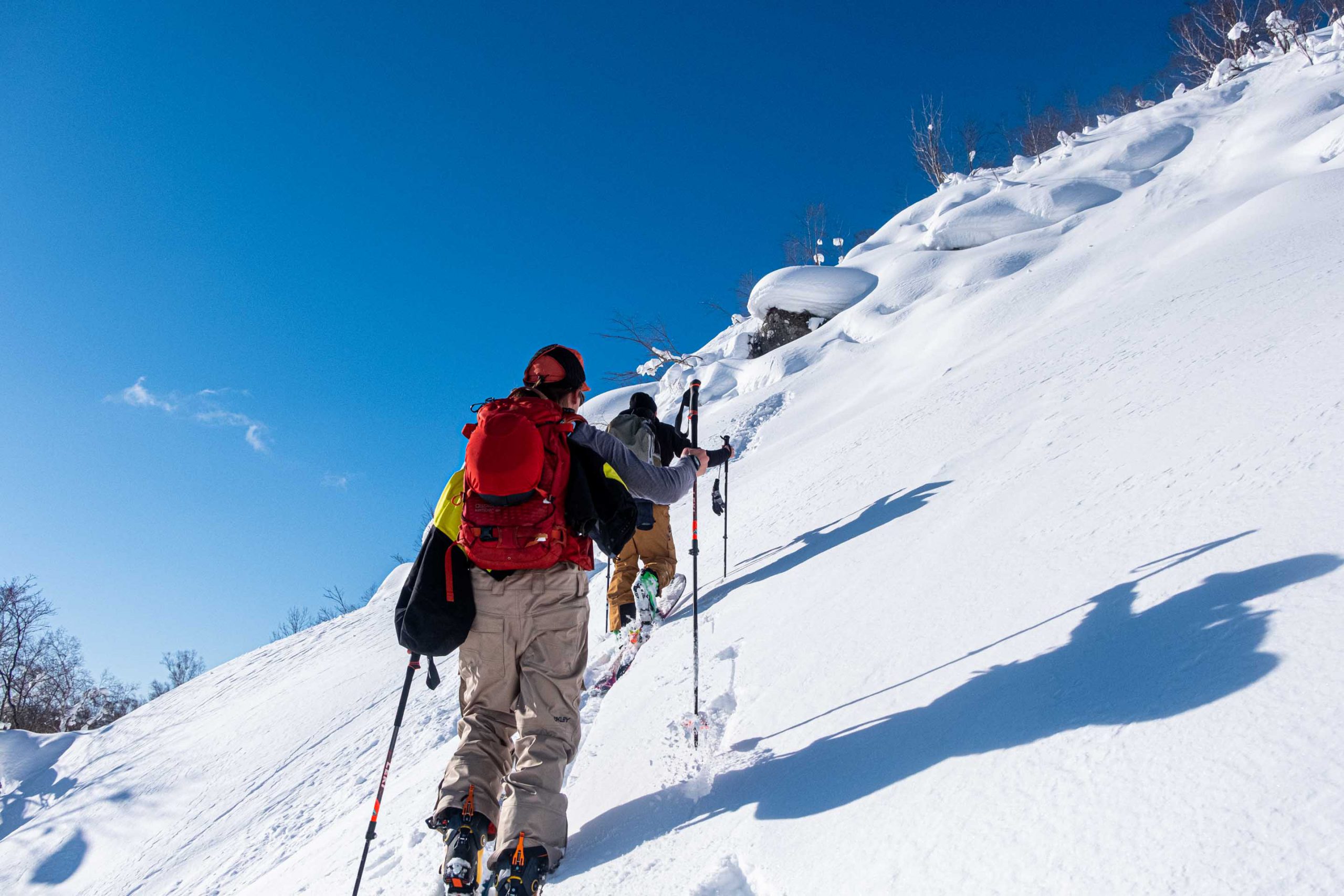 Often Too Hot/Often Too Cold
A key challenge was finding a way to overcome the too hot/too cold conundrum, a problem that you're probably all too familiar with. It goes something like this: One minute you're freezing at the top of the lift, the icy winds are blasting so you put your gloves on and zip your jacket right up. Next minute you're shredding down to lower altitudes and find yourself sweating, due to warmer temperatures down lower and the physical exertion of skiing and snowboarding.
To overcome this problem we needed a material that provided just the right amount of protection to keep the spring elements out, yet was highly breathable and would mitigate overheating. Fortunately our friends at Gore had the perfect answer, their completely windproof, ultra breathable GORE-TEX INFINIUM™ material that was new to the market. It was just what the doctor ordered, so we set to work with this prime ingredient and created the Haru and Hana GORE-TEX INFINIUM™ gloves and mitts.
The Haru GORE-TEX INFINIUM™ and The Hana GORE-TEX INFINIUM™
Introducing the Haru (for the men) and the Hana (for the ladies). Featuring rad Japanese inspired graphics, these gloves and mitts strike the perfect balance between protection and breathability. Complete wind proofing allows you to stay protected and warm at the top of the chairlift or mountain top, or whilst sending high speed groomer laps on those cold spring mornings. The outer material is also water repellent, and provides protection from slush, snow and light rain. Meanwhile these gloves and mitts offer incredible levels of breathability, allowing sweat vapor to escape with ease when conditions inevitably heat up, or when a high work rate causes you to overheat. This high level of breathability is not only a winner in spring, but also a big advantage during winter ski touring missions when your work rate is high yet you still need protection from the wind and snow. We also added premium goatskin leather to the palm to ensure durability and add dexterity, while OYUKI wrist loops come standard.
The end result is a spring glove and mitt that provides solid protection and is extremely comfortable during the warmer months, and is equally powerful on ski touring missions during the colder months of winter. Get yourself a pair now so you can focus on what matters the most: shredding the spring corn, and climbing that mountain in comfort.
The Hana GORE-TEX INFINIUM™ and Haru GORE-TEX INFINIUM™ are available at oyuki.com and selected OYUKI retailers.